Justin Trudeau holding panda cubs is too much cuteness for one photo
World leaders and politicians deal with some heavy stuff, but even they aren't immune to the cuteness of animals! Canadian prime minister Justin Trudeau just tweeted the cutest pics showing him at the Toronto Zoo cuddling panda cubs, and we're pretty much in love, TBH.
"Today I had the pleasure to unveil the names of @TheTorontoZoo's panda cubs," he tweeted. "Say hello to Jia Panpan & Jia Yueyue."
Best. Job. Ever. Of course, Trudeau isn't the only politician to take a quick break from overseeing his country to get some serious animal cuddles. Here are some politicians (and a pair of royals for good measure) who love animals just as much as we do.
Bill Clinton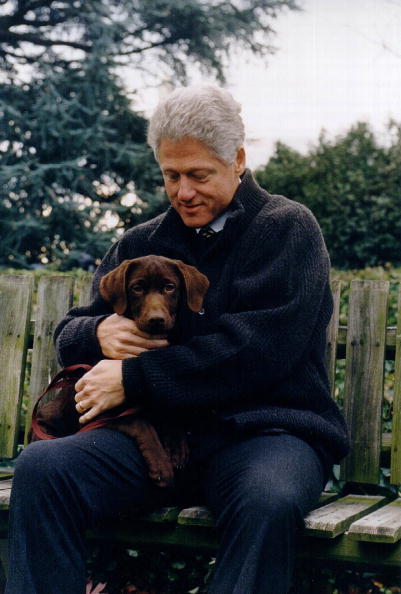 This picture of former President Bill Clinton and his then-new chocolate lab puppy, Buddy, was taken in January of 1998. Look at that little puppy face! We wouldn't be able to resist, either.
Hillary Clinton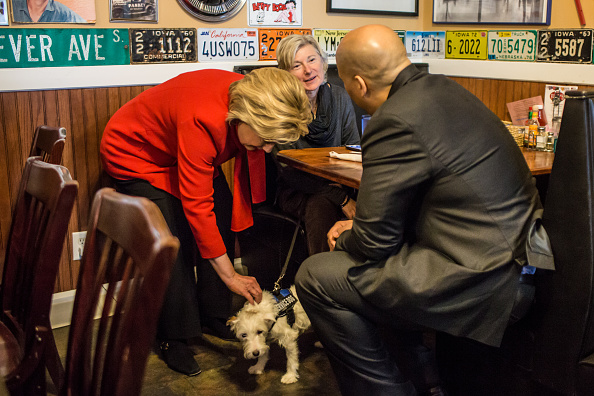 Taken just a few months ago while campaigning in Iowa, this picture shows 2016 presidential hopefully Hillary Clinton petting a fluffy, white dog named Cosa. Who can focus on the campaign trail when there are cute dogs to be petted?!
George H. W. Bush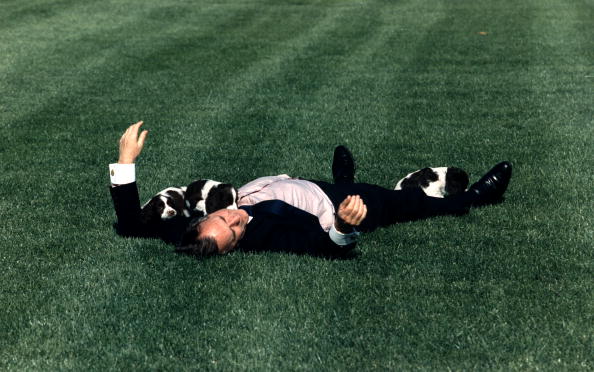 The former president didn't care that he was wearing a nice suit — he saw the two-month-old puppies of his dog, Millie, and needed to lounge on the lawn with them ASAP. We completely understand.
Barack Obama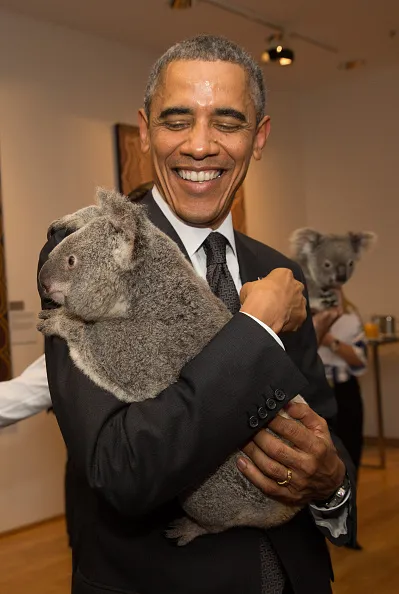 Before the start of the first G20 meeting in November 2014 in Brisbane, Australia, President Obama was welcomed by some of Australia's finest: adorable, fuzzy koalas.
Prince Charles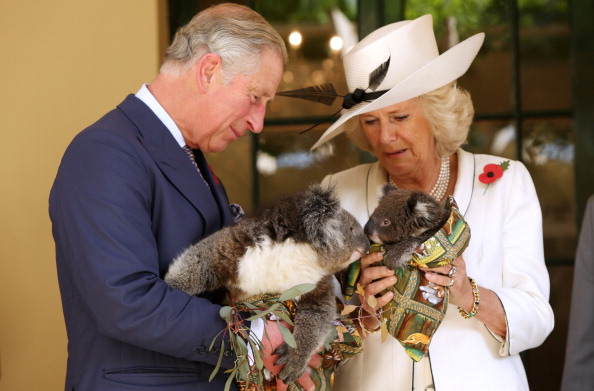 It turns out that Obama wasn't the only one to have some koala fun. Here are Prince Charles and Duchess Camilla hanging out with these cuties in 2012. We've never been more jealous of the royal family than now!