Justin Trudeau dressed as Clark Kent for Halloween, finally revealing his superhero status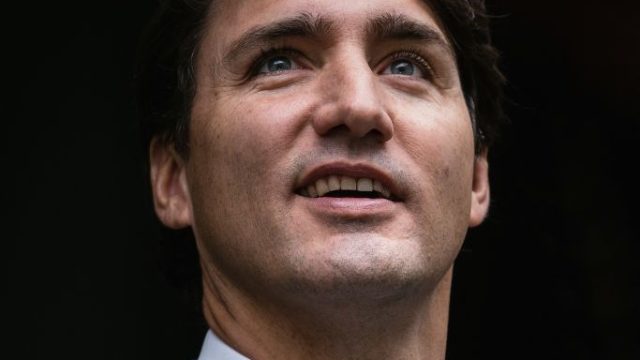 It's a bird. It's a plane. It's…Justin Trudeau as Superman? Yeah, just another day in politics, eh.
We're used to the beloved Canadian Prime Minister being, well, beautiful, but for Halloween — he really had our hearts racing. Trudeau surprised everyone in attendance at the House of Commons meeting when he walked down the stairs with slicked back hair and black-rimmed glasses. Okay, a bit of a different look for him. No big deal, right? But the real surprise came when he reached the bottom of the steps.
Trudeau loosened his tie and opened his button-down shirt to reveal a Superman shirt. We knew it. We always knew he was out of this world and too good to be true. And now, we have the picture proof…
Speaking a mix of French and English, Trudeau said, "I know it's a big shock to see the Prime Minister dressed as a journalist but you know, gotta do it."
*swoon*
*books flight to Canada*
In addition to being blessed in the looks department, he clearly has a sense of humor and is just the hero the world needs. I mean, not all heroes wear capes — but sometimes they do, okay?
The Prime Minister later posted a pic with his (equally gorgeous) family, all dressed in their Halloween costumes.
And this isn't Trudeau's first time getting in the Halloween spirit.
Last year, he dressed as the pilot from the French children's book, Le Petit Prince, while his son Hadrien was the prince.
Can the Trudeaus adopt us all?