Justin Timberlake said recording his "Trolls" song made him cry, because he's sensitive like that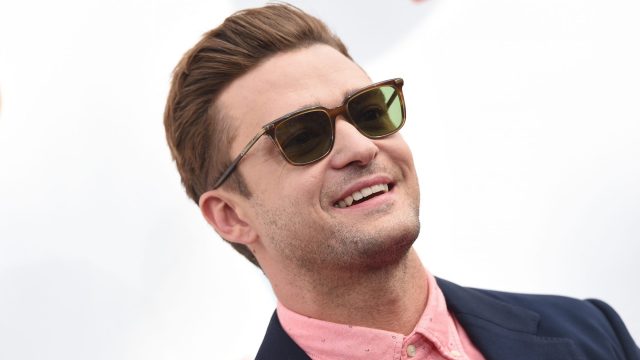 We are not ashamed to admit that we have found ourselves sobbing during a children's movie. I mean seriously who can not be resolved to a puddle of tears at the cuteness? It' good for your mental health — we totally believe a children's movie a week keeps the doctor away. Well, my friends, apparently we are not the only ones. This weekend, Justin Timberlake said recording his Trolls song made him cry and we feel him. We now give you full permission to say awww-dorable!
Not only did he co-star in the film, but Timberlake also executive produced Trolls soundtrack. The soundtrack features five original songs including one each by him, Kendrick Lamar, Gwen Stefani, and Ariana Grande. This year, Timberlake was on the DreamWorks Animation panel at Deadline's Contenders event in West Hollywood. While talking with Dominic Patten he explained why his own cover of Cyndi Lauper's "True Colors" reduced him to tears.
'True Colors' [is] a beautiful song, and it's a huge emotional moment in the film. And so I'm watching it and I'm like, 'Am I … crying? At myself?' I thought my only opportunity to do that was like a bottle of Jack Daniel's and a mirror!
The film Trolls is based on the dolls made by Danish woodworker Thomas Dam. The all-star cast includes Anna Kendrick and Gwen Stefani, as well as The Late Late Show host James Corden, Russell Brand, Jeffrey Tambor, our very own Zooey Deschanel, Christine Baranski, and John Cleese.
We definitely think you should narrow down which child in your family you're going see this movie with. It's the perfect cover to disguise the fact that you're really the one who was dying to see Trolls on the big screen!