Justin Timberlake just got super real about facing childhood trauma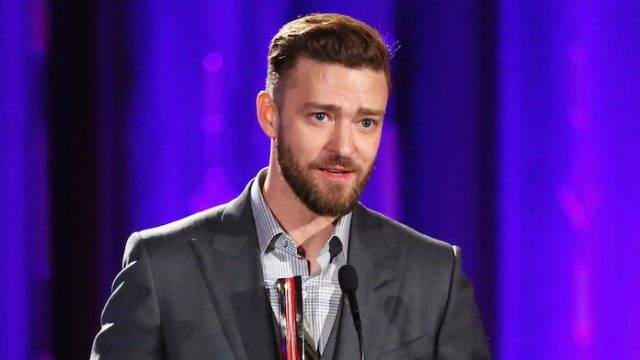 For ridiculously obvious reasons, Justin Timberlake is one of our favorite humans. And we love how he's not afraid to share himself with his fans, especially when it comes to opening up about difficult topics.
In The Hollywood Reporter's latest cover story, Timberlake talks about fatherhood and how he's changed with the addition of this new role.
Having been famous for most of his life, it's not surprising that Timberlake is reflecting on his unusual existence. In particular, he's been thinking about how becoming a parent to Silas (already 22 months old) has encouraged him to examine how his childhood — the good and the bad — shaped the person he is today.
"You go through your life with your own traumas, big and small, and think, 'It's not that bad, I have a lot to be thankful for, my parents did the best they could.' But then you have a child of your own, and suddenly it opens all the floodgates, and you're like, 'No, no, no! That childhood trauma really did f— me up!'"
He didn't refer to any specific childhood traumas, but THR did mention that Timberlake's parents divorced when he was a kid, and it had to have been rough.
We also get the sense that life has been frantic since he was a kid in the Micky Mouse Club. "We were at the age when you just soak in everything. We were taking acting classes, music classes, dance classes. We were learning how coverage and editing and cinematography work," he recalled in the same interview. That's obviously not a trauma by any means, though it's hard work to be accountable for at a young age.
via giphyIt's way too soon to tell if Silas will be interested in pursuing a creative career, but we have no doubt that Timberlake will steer him in the right direction. He's seems super self-aware, and despite his overwhelming success, he's a generous human with no trace of an ego.
via giphyClearly Justin was bought up well by his parents, and we have no doubt that he and Jessica will do the same for their son.