Justin Timberlake met an 88-year-old superfan, and the pic is our new everything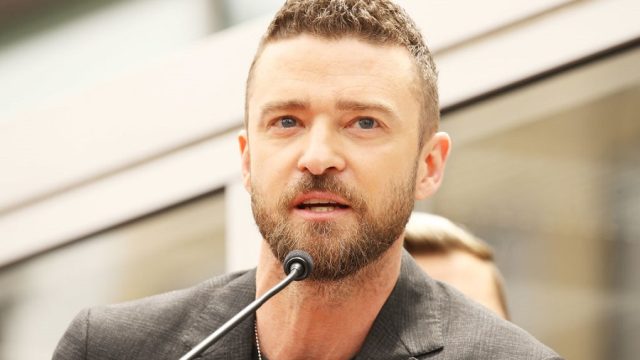 Fans of Justin Timberlake come in all shapes and sizes — and ages.  Bette "Nammie" Maloney is 88 years old and got a chance to meet the star during his show in Orlando on May 14th. Nammie originally went viral when she was gifted Timberlake tickets for Easter (it was straight up adorable, guys).
Reaching into her Easter basket, she was in disbelief over the ticket for the show. She admitted she'd been trying to save up money to see Timberlake live, and couldn't believe her family was sweet enough to pull off the Easter surprise. It warmed our hearts, and probably Timberlake's as well — since he made a special effort to visit Nammie before the show.
https://www.instagram.com/p/BhATyqunGNI
The whole experience was caught on camera by her granddaughter, Sarah Watson. On Instagram, Sarah posted a very special photo of Timberlake and Nammie, as well as a family photo (that includes Nammie staring up at Justin in total adoration).
https://www.instagram.com/p/BiyMfTyhRCT
"He's a class act, y'all," Watson wrote. "Humbled by and beyond grateful for all the love shown to sweet Nammie tonight. @justintimberlake was kind, lovely and wayyyyyy cute in person. Best night ever, and FOR SURE best concert we've ever seen."
That's quite an accomplishment for Timberlake, since we have a feeling Nammie's attended her fair share of concerts. And that's not all. Timberlake was so touched by Nammie that he gave her a special shout out on stage. So she was basically VIP-status,
https://www.instagram.com/p/BizzPVQB-wo
Someone else in the audience shared the shout out, and we may or may not be quietly crying right now.
https://www.instagram.com/p/Bi0nwmeBdS6
This is the kind of story we will literally never get tired of. Thanks, JT (and Nammie!).