Justin Timberlake and Jessica Biel looked more in love than ever on the red carpet last night
Ah, love. Some of us have it and some of us are searching for it. But one thing's for sure — Justin Timberlake and Jessica Biel have found it and are so very much in love. Timberlake and Biel attended the Critics' Choice Awards last night, and not only were they smokin' hot, but it was very apparent how in love they are with each other.
The couple walked the red carpet before the show. Timberlake was his normal dapper self wearing a black tux and a white shirt. Biel wore a stunning and super sexy black and teal plunging-neckline dress that, of course, was perfectly coordinated with her husband's outfit.
But it's not their outfits that have our attention this time, it's the way Timberlake looked at his wife while she beamed.
Just look at these two:
They're the cutest even when they aren't meaning to be.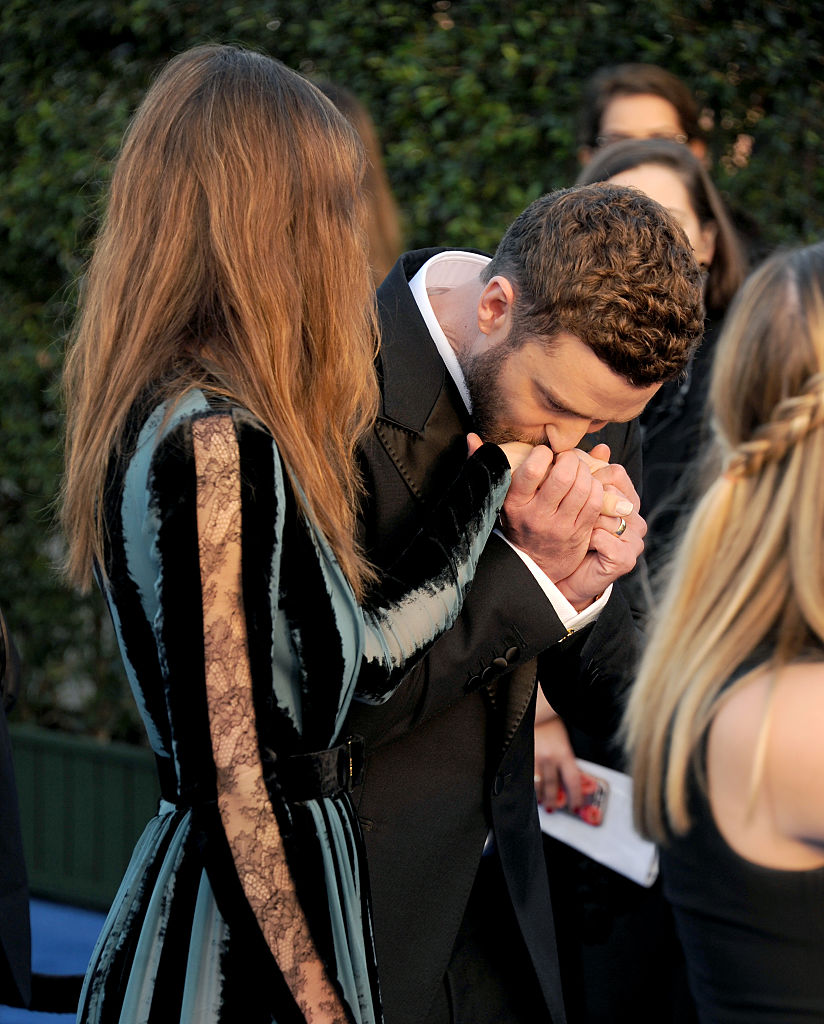 And, you guys, they're even cute when they're playing Scrabble!
The happy couple have a one-year-old son, Silas, and they're just as adorable with him as they are with each other.
Check out the family on Halloween:
Silas probably has no idea how dope his parents are, but at least he knows how very much in love they are. And that's just beautiful.