Justin Timberlake's words to Jessica Biel on her birthday deserve their own album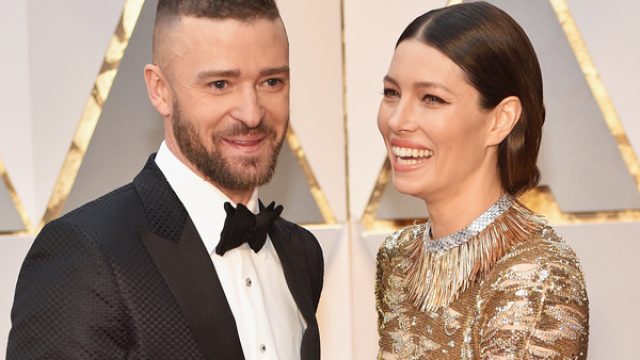 In case you need another reason to love these two, this birthday message will do it. Seriously, Justin Timberlake's loving words to Jessica Biel on her birthday are worthy of being in a song. On Friday, Biel celebrated her 35th birthday, and of course her amazing husband was ready to gush over her. The Trolls actor took to social media to share the sweetest message to his love.
Warning: these words might make you fall in love with the singer even more.
We know that wouldn't be the worst thing in the world, but remember he is taken.
"You make me laugh. You make me smile. You make me LOVE. You make me want to be BETTER," Timberlake wrote on Instagram.
"Speaking of, it doesn't get any BETTER than you..." he continued. "Now, I know for sure that it's BETTER to be lucky than good. Ask me who the luckiest guy in the world is and I will tell you that you are looking at him."
"Happy Birthday, my heart. — J," the "Can't Stop the Feeling" singer concluded.
"It's better to be lucky than good" is our new motto for love.
Yes, you can now say "awww" because this is such a precious message. While the former NSYNC singer has never been shy about how much he loves Biel, this post just takes the cake.
This isn't the first time however that these two have stolen our hearts. Last week the duo was one of the hottest couples at the Oscars.
They laughed, photobombed and of course, posted a hilarious snap at the end of the night.
There was also the time the happy couple played scrabble. It's the ultimate date night, don't you think?
Last year Timberlake proved once again that he is the ultimate husband. His message was so sweet back then, and let's face it we wish he'd just start singing these messages.
Really, what's not to love about these two? Timberlake's love for his wife is the ultimate #CoupleGoals.