Justin Timberlake just publicly apologized to Jessica Biel for his "strong lapse in judgment"
Justin Timberlake has publicly apologized to his wife Jessica Biel weeks after he was photographed holding hands with costar Alisha Wainwright. In footage obtained by The Sun, he was seen drinking on the balcony of a bar in New Orleans with Wainwright and the cast of his upcoming film Palmer. The images show them holding hands, and Wainwright resting her hands on Timberlake's knee.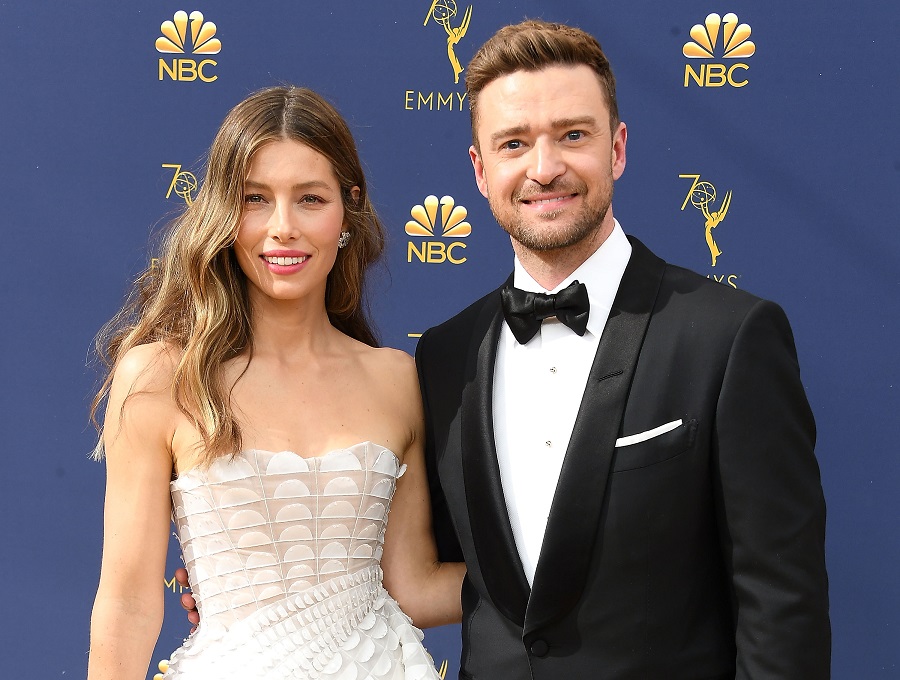 The photos created a media storm and sparked rumors of infidelity—and now, the "Cry Me a River" singer has finally addressed the cheating speculation for the first time. Timberlake shared a lengthy statement via Instagram on December 4th, calling the moment "a strong lapse in judgment" but insisting that nothing else happened.
"I stay away from gossip as much as I can, but for my family I feel it is important to address recent rumors that are hurting the people that I love," he wrote. "A few weeks ago I displayed a strong lapse in judgment—but let me be clear—nothing happened between me and my costar."
Timberlake went on to say he regrets his behavior, that he "should have known better," and that this is not an example he wants to set for his son, Silas.
"I drank way too much that night and I regret my behavior. I should have known better," he continued. "This is not the example I want to set for my son. I apologize to my amazing wife and family for putting them through such an embarrassing situation, and I am focused on being the best husband and father I can be. This was not that. I am incredibly proud to be working on Palmer. Looking forward to continuing to make this movie and excited for people to see it."
You can read Timberlake's full apology below:
As of right now, Biel yet to publicly respond to either the photos or her husband's apologetic statement. However, for what it's worth, sources told E! News they think the couple, who have been married for seven years, will be able to move past this incident.