Here are some Justin Theroux movies you can watch to pretend like everything in life is OK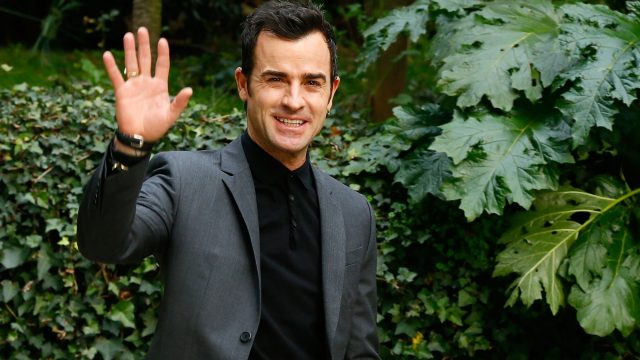 That world-shattering noise you heard earlier tonight was the sound of a thousand voices yelling "Noooooo!" at a notification from the Associated Press. It appears that Jennifer Aniston and Justin Theroux broke up, and while love isn't dead, it's certainly in hibernation for the winter. While you may be tempted to turn to classic Aniston comedies to get you through this particular breakup, don't forget that her hunky (former, sob) hubs has a legit career of his own. And we're not talking HBO's The Leftovers, either. We're talking Justin Theroux movies. The good stuff.
Here are some Justin Theroux movies you can watch to cry until you laugh, and laugh until you cry, and generally keep playing in the background until you forget that Jennifer Aniston and Justin Theroux broke up.
Zoolander. Justin Theroux plays the Evil DJ who spins "Relax" by Frankie Goes To Hollywood. It is deeply important that you know this. He plays the Evil DJ in Zoolander and is literally credited as Evil DJ. Jennifer Aniston is divorcing the Evil DJ from the movie Zoolander.
Mulholland Drive. So, he's been in legit films too. Like, real cinema buff, first-year-film-student type joints. Good for you, Theroux.
Romy & Michelle's High School Reunion. Justin Theroux plays the cowboy with a crush on Janeane Garofalo!!! He's the smoker! Did you know that? King of cameos, that man.
American Psycho. See also: Mulholland Drive.
Wanderlust. The film that finally got Theroux and Aniston together. Sob.
Charlie's Angels 2: Full Throttle. Literally the all-time worst Irish accent ever attempted on screen. It okay, buddy.
The Girl on The Train. He is in The Girl on The Train! The real mystery is why that wasn't included in the marketing.
Any of his episodes of Parks & Recreation. Am I right, Justin? *blows nose, cries*
Miami Vice. If you're gonna go deep in the Theroux-niverse, this is a very neon-y option.
Megamind. Remember the movie Megamind?
The Lego Ninjago Movie. Theroux voiced the character Garmadon in this not-just-for kids insta-classic.
So, there you have it! An abbreviated list of films to drown your breakup sorrows in. Jen and Justin, you two are the reason for the teardrops on our DVD collection tonight. Still love you like XO, though. *Cries into wine*