Salma Hayek and James Corden are super-dramatic in this soap opera of Justin Bieber lyrics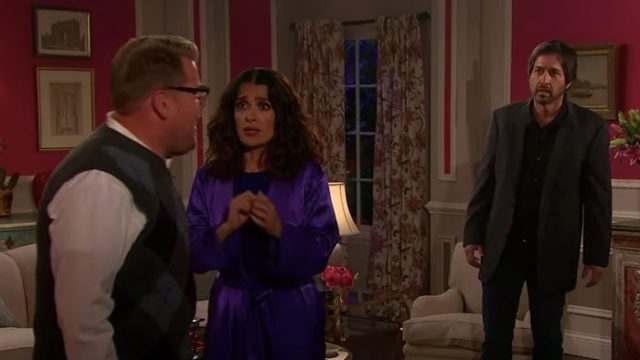 Remember when Stephen Colbert and Rachel Bloom randomly turned their interview into a full-blown musical number? Well, for Tuesday's episode of The Late Late Show With James Corden, James flipped that concept on his head and created a soap opera with Salma Hayek, Ray Romano, and Gary Oldman. . . composed entirely of Justin Bieber lyrics. Yep, a Justin Bieber soap opera. And yeah, it was as brilliant as it sounds.
The soap opera, called "The Bold and The Lyrical" (we see what they did there), started with Salma and Ray eating fondue on the couch. "If I were your boyfriend, I'd never let you go. I've got money in my hand that I'm really ready to blow. . . Swag," Ray coos to Salma.
But then, James bursts in, and when he finds Salma is cheating on him with Ray, we get a cocktail of Biebs lyrics, from "Baby", "What Do You Mean?", "Sorry", "Love Yourself", and even — yes, seriously — "Eenie Meenie." That is, before Ray Romano got a little bit off track and started spouting off One Direction lyrics. Uh, super awkward. (But don't worry, he bounces back by shouting "I will never say never!")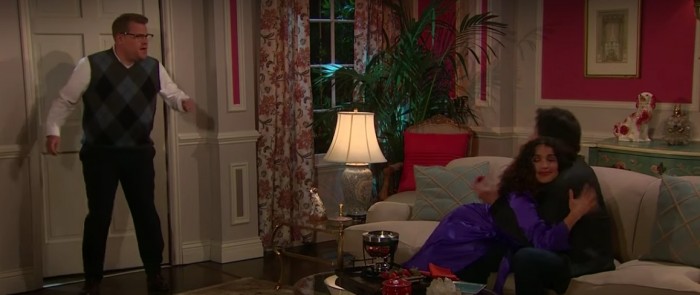 Then, things get even *more* complicated when Gary Oldman bursts in yelling, "BABY, I'VE BEEN THINKIN' ABOUT CHA."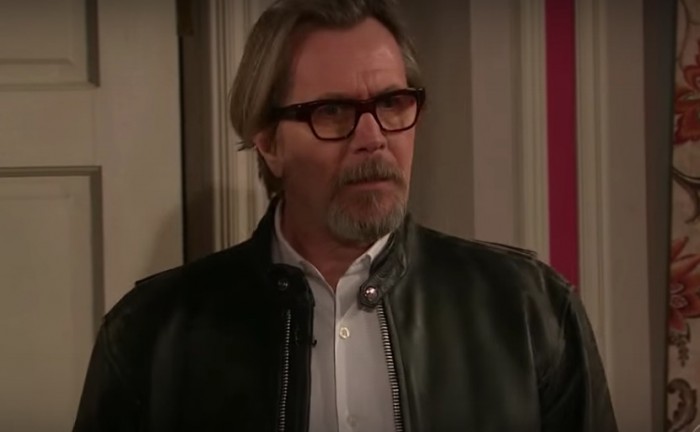 Oh, the drama! But when they all see how they've been cheated on, they leave, with choice parting words. . . "My momma don't like you, and she likes everyone." BURRRN.
Check out the full clip below, and be prepared to have a weird mix of Justin Bieber songs stuck in your head all day (to which you'll be assigning bizarre soap opera scenes, probs).