Justin Bieber apparently punched a man who was assaulting a woman at Coachella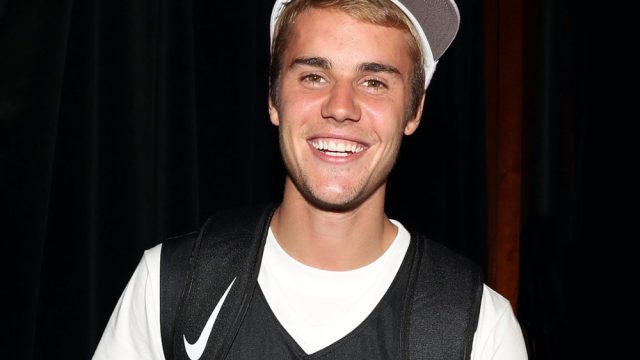 It sounds like the singer's time at Coachella got off to a scary start. According to TMZ, Justin Bieber punched a man in the face at a Coachella party on Saturday, April 14th. Sources say Bieber stepped in and took action when the man in question would not release his grip from a woman's throat.
According to party-goers who witnessed the interaction, shortly after Bieber and a friend arrived to the party, a man walked in and spotted a woman. The man then supposedly "went ballistic," TMZ reported. Sources state that the man was seemingly under the influence of drugs and speculated that the woman was perhaps an ex-girlfriend.
In his enraged state, the man reportedly grabbed the woman by the throat and wouldn't let go. Bieber and his friend began yelling at the man to release his hold on her, but sources who were there said the man only yelled back, "Go f-ck yourself." Bieber then apparently got further involved, punching the man and pushing him against a wall, allowing the woman to escape.
Bieber's camp has yet to respond to the incident.
The man was kicked out of the party after the fight took place and was later seen chasing an SUV he believed Bieber was inside. The man began hitting the vehicle and yelling Bieber's name. Police arrived and took the man into custody.
While we never condone violence, we absolutely understand that sometimes someone needs to step in and help, and also that heroes don't always (or usually) wear capes. We hope the woman involved is doing okay, and we're so glad others were there to help.