Justin Bieber's showcased his pimples in his latest Insta post, and it's honestly relatable AF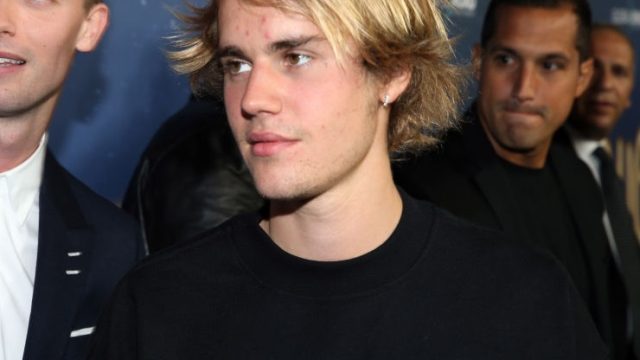 Let's talk about pimples. Everyone gets them, but that doesn't mean we're necessarily happy about it. So it's always comforting to know that even celebrities like Justin Bieber experience breakouts, too.
Bieber has always been open about his acne. Back in 2010, he was one of the celebrity spokespeople for Proactiv, working closely with the brand's Be Proactiv marketing campaign. "My fans already know I'm just a regular kid, except the stuff about my life that's not regular…like performing to thousands of kids and always being in the spotlight," Bieber said in a Guthy Renker press release eight years back. "But I know that for a teenager, it doesn't matter how many people are looking at you, you don't want acne on your face."
And Biebs once again got candid (and hilarious) about pimples in a recent Instagram Story. Looking relaxed, he confidently pointed out a few of his "problem" spots.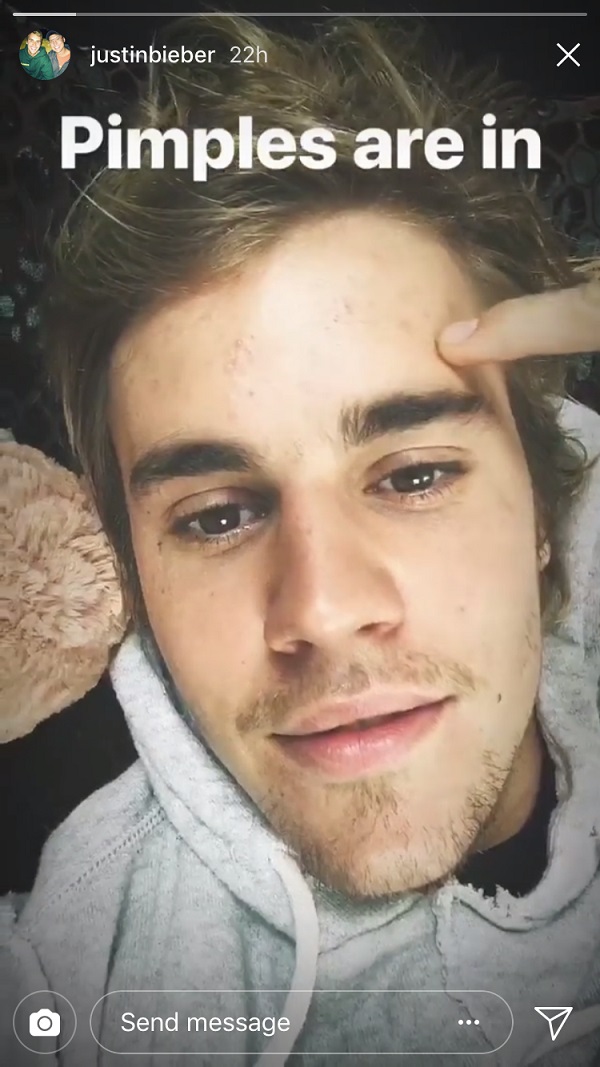 We have to say, if anyone can make acne fashionable, it's Justin Bieber. With over 98 million followers on Instagram, it's pretty wonderful that he's promoting the fact that acne is normal.
After examining his face in the video, Bieber got goofy with the camera, zooming in and out while making faces.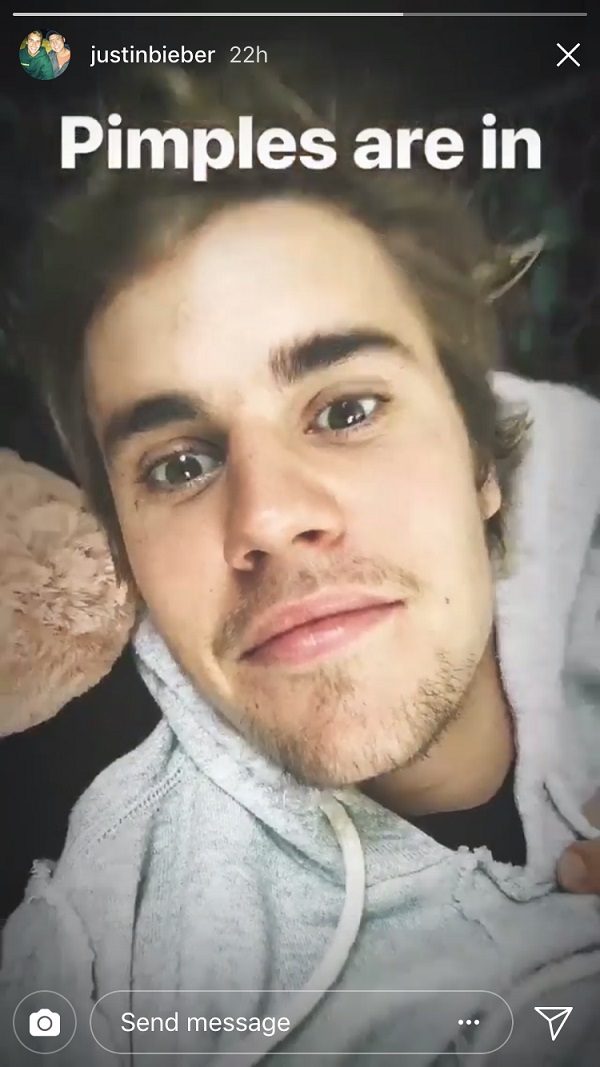 Even though pimples happen, we're hoping Bieber's acne didn't crop up due to stress. WebMD reports that those who get outbreaks can see more flare-ups when under emotional duress. And since rumors have been swirling about his on-again, off-again girlfriend Selena Gomez, we're guessing he's probably going through a lot (but again, that's all 100% speculation at this point).
Thanks for the reminder that acne is both normal and natural, Justin! Because sometimes it's easy to forget.