Justin Bieber got his nose pierced, so obviously we all need a second to regroup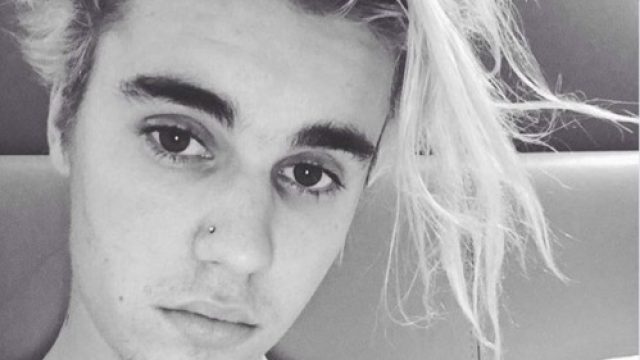 Justin Bieber has supposedly always been a diamond in the rough. Now he's taking that idea literally.
On Friday, the 22 year-old Canadian Popstar posted a selfie to Instagram in which he is shirtless, lying in bed, and staring into the camera with brown puppy eyes that could be expressing a number of things.
For those familiar with the Biebs' Instagram feed, this photo seems to be nothing out of the ordinary. There's tattoos, a chiseled jawline and bleached blonde hair perfectly swept up in the sheets. Yet this photo is Breaking. News. There's a sparkle on his left nostril and it is a brand new diamond nose ring. The notorious badboy posted a second Instagram photo showing off his new piercing, but for reasons he didn't tell me, he deleted the second photo. The good news is Bieber fans have sleuthing abilities just short of CIA training, so the second photo is still available for evidence.
If you want to see this sparkle in person, you can catch Bieber on his Purpose US Tour.