Justin Bieber has a new dog, and it's the fluffiest ever, so nothing else matters anymore
Justin Bieber's life for the last week? Drama, drama, drama. Between negativity from fans hating on new bae Sofia Richie to Selena Gomez calling Bieber out via Insta comments, he's had a hard go of it lately. Luckily, it seems there's a new sweetie in Justin's life, and this one comes drama free. Because this beauty is a PUPPY, and it's so cute our hearts can hardly take it!
Meet Todd, Justin Bieber's sweet new pup.
Oh hello, sweet pea!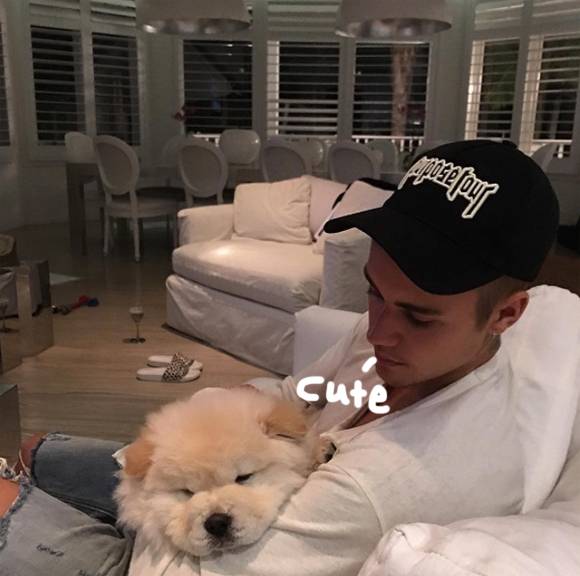 The photo has since been deleted, as J Biebs got rid of his entire Instagram to take a break from the ~stresses~ of social media, but we're glad we got to catch a glimpse of this beautiful little guy before it was taken down!
We're hopeful that Bieber will maybe make a side account for the pup, as is all too trendy and the best thing ever. We love you, Biebs, but we're also totally down to scroll through pic after pic of sweet Todd!