Justin Bieber and Hailey Baldwin had a major "marriage first" this Thanksgiving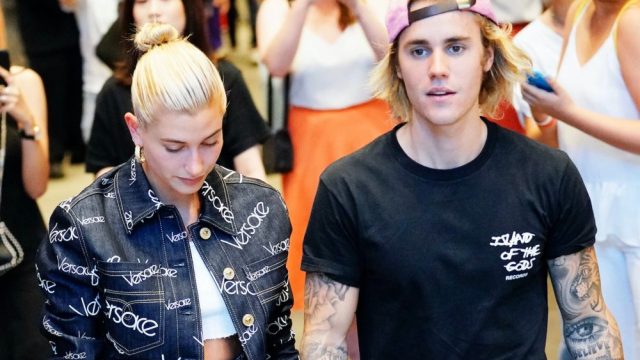 It's been a major year for pop star Justin Bieber. He rekindled a romance with on-again, off-again girlfriend Hailey Baldwin, got engaged to Baldwin in July, and then got (very low-key) married to her in September. And it seems like Thanksgiving 2018 was full of a lot of firsts for the newlyweds—including having both of their families spend the day together. And (as anyone with in-laws knows) that's a pretty big freaking deal. Bieber posted about the experience, and his musings on being married in general, to Instagram on November 23rd.
"First thanksgiving as a married man, first time hosting thanksgiving. First time both sides of the family has come together," he wrote. "Relationships are hard and love isn't always easy but thank you Jesus for showing me how!"
https://www.instagram.com/p/BqiC5veHMcq
Bieber and Baldwin often post about their relationship, as well as their love and appreciation for each other, on social media.
"Very thankful," Baldwin (who now goes by Hailey Bieber on social media) posted on November 23rd.
https://www.instagram.com/p/BqiEuOvBJ6u
And Bieber posted this simple and sweet message to his new bride just last week.
https://www.instagram.com/p/BqNbWX5nj2J
Here's to hoping the entire Bieber/Baldwin clan had a fantastic first Thanksgiving together, and that everything went off without a hitch.