Justin Bieber and James Corden carpooled home from the Grammys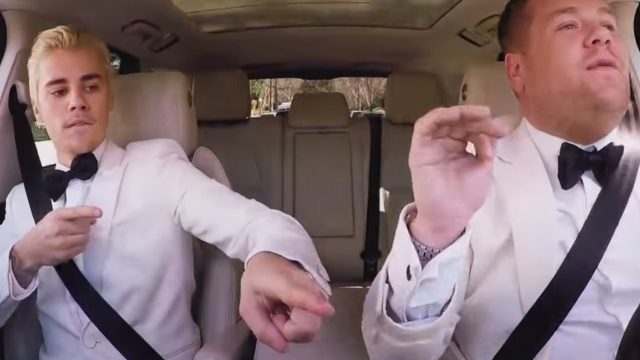 Monday night was all about music and performance as the world celebrated the work of our favorite musicians at the Grammys. After all the awards were given out, the stars headed to their homes and their after-parties. But James Corden and Justin Bieber decided to leave together so James could make it back in time for his show.
By now we now it's impossible to get into a car with James Corden and not rock out to some Carpool Karaoke, and this mini version was just as delightful as the real deal. The duo sang songs like "Uptown Funk" and went through their Grammys goodie bags, which ended up being surprisingly different.
As great as their carpool was going, they still weren't going to be back in the studio in time for The Late Late Show to begin. Luckily, they were able to get creative and kick off the show when they were still in the car, singing and dancing to the theme music, and making us wonder if maybe this is the better intro after all.