Justin and Hailey Bieber are reportedly postponing their huge wedding (again)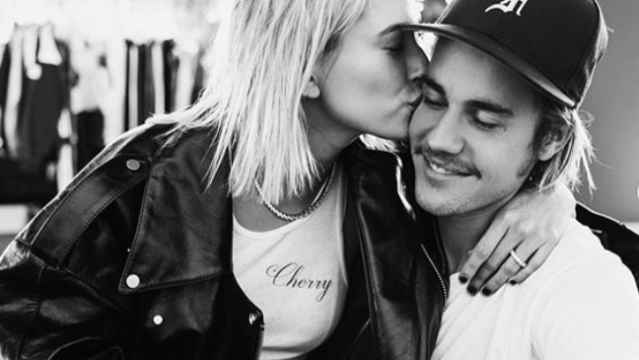 Justin Bieber and Hailey Baldwin (now Bieber) tied the knot at a courthouse wedding back in September 2018, but they're reportedly throwing a big wedding bash for friends and family. Page Six initially reported that The Biebers  sent out "Save the Dates" for February 28th (but no location was given). A Page Six insider added that the wedding party was already getting fitted, Justin's tour DJ Tay James will provide the tunes, and the dancers are "in rehearsals," leading us to believe that Justin might perform at his own wedding.
However, TMZ later reported that the party date had been rescheduled to March 1st, and as of January 22nd, it's been rescheduled a third time. Apparently several important loved-ones couldn't make the March 1st date, and Justin and Hailey wanted to accommodate them (which is actually incredibly sweet). A source told the site that the couple "initially panicked and started to scramble for another date," before deciding that there's no rush since they're already married. It doesn't appear as though a new date has been set.
Hailey reportedly began planning the big ceremony shortly after the hush-hush courthouse wedding, later telling The Cut that she wants to get married on the West Coast and preferably in the woods.
"I just picture lights strung everywhere, she said. "I think having it in the woods would be so beautiful.
https://www.instagram.com/p/BlBvw2_jBKp
Hailey also said that her sister Alaia will perform bridesmaid duties and Justin's little sister Jazmyn will be their flower girl. In that same interview, she addressed criticisms that she and Justin are too young to get married (he's 24, she's 22). For the record, Hailey is unbothered.
https://www.instagram.com/p/BqH5gXVHzGX
"My sister was 24 when she got married, and my parents also got married when they were young, too. I see no reason to wait. When you know it's right, it's right," Hailey said.
Regardless, this wedding sounds like a blast. Dancers? The woods? Lights? We didn't even get an invite and we literally cannot wait.