Justin Bieber and Hailey Baldwin may be engaged, and it all reportedly went down in the Bahamas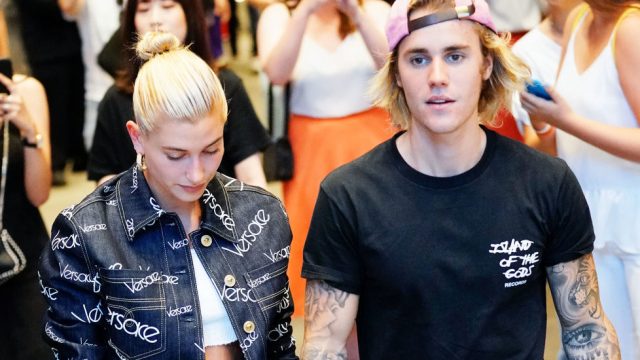 Justin Bieber has been kind of quiet lately. After a tumultuous couple of years, it seems the pop singer has decided to mellow out. He's been in the news here and there, most notably when he (briefly) rekindled his romance with former flame Selena Gomez at the end of 2017. There was also the announcement about the Justin Bieber museum exhibit in Ontaio, Canada. He's gotten more tattoos, shared more shirtless selfies, and spent a lot of time on Instagram Stories. (Who hasn't?) But aside from that, there hasn't been much news. Until now.
On the morning of Sunday, July 8th, TMZ reported that Justin Bieber and Hailey Baldwin got engaged. In case you're unaware, Hailey Baldwin is the daughter of actor Stephen Baldwin and Kennya Baldwin, and yes, the niece of Alec. (And William and Daniel. There are a lot of Baldwins.) Though the engagement is just a rumor and hasn't been confirmed nor denied, if it is true, we wish them nothing but the best.
So, what exactly went down? According to TMZ, two women saw the whole thing. The rumored proposal happened at a resort in the Bahamas on Saturday, July 7th. Everyone was having a great time salsa dancing when Bieber's security apparently told everyone to put their phones away. Then, they say that Bieber proceeded to pop the question, and that Baldwin said yes.
Baldwin may even have the bling to prove it.
TMZ also reports that on Sunday, July 8th, she was photographed sporting a massive pear shaped diamond on her left ring finger. The rock is seriously blinding. It's not exactly a confirmation, but it definitely LOOKS like she's wearing an engagement ring. In the Bahamas. With Justin Bieber. Living her best blinged-out life.
What's more is Bieber's dad, Jeremy Bieber, posted a very cryptic Instagram pic right after the rumor broke, saying that he's "proud" of Justin and "excited for the next chapter." Hmm. Could this be this a confirmation?!
And his mom, Pattie Mallette, posted a cryptic-but-not-so-cryptic Tweet that could DEFINITELY be about an engagement.
Additionally, a source apparently confirmed the engagement to PEOPLE.
"It's kind of a surprise, but kind of not. Justin has been extremely happy these past few weeks," the source said, PEOPLE reports. "He has known Hailey for a long time. This might seem sudden, but they know each other very well."
Our little Justin Bieber is growing up so fast.
Bieber and Baldwin have been dating for about a month, so this very well may be a Pete-and-Ariana situation. Granted, Bieber and Baldwin have dated before. And as the source pointed out to PEOPLE, they've also been very good friends for a long time. Just look at this picture of them with Hailey's dad Stephen from 2011. Hey, it could be meant to be. The Biebs already knows the family and everything.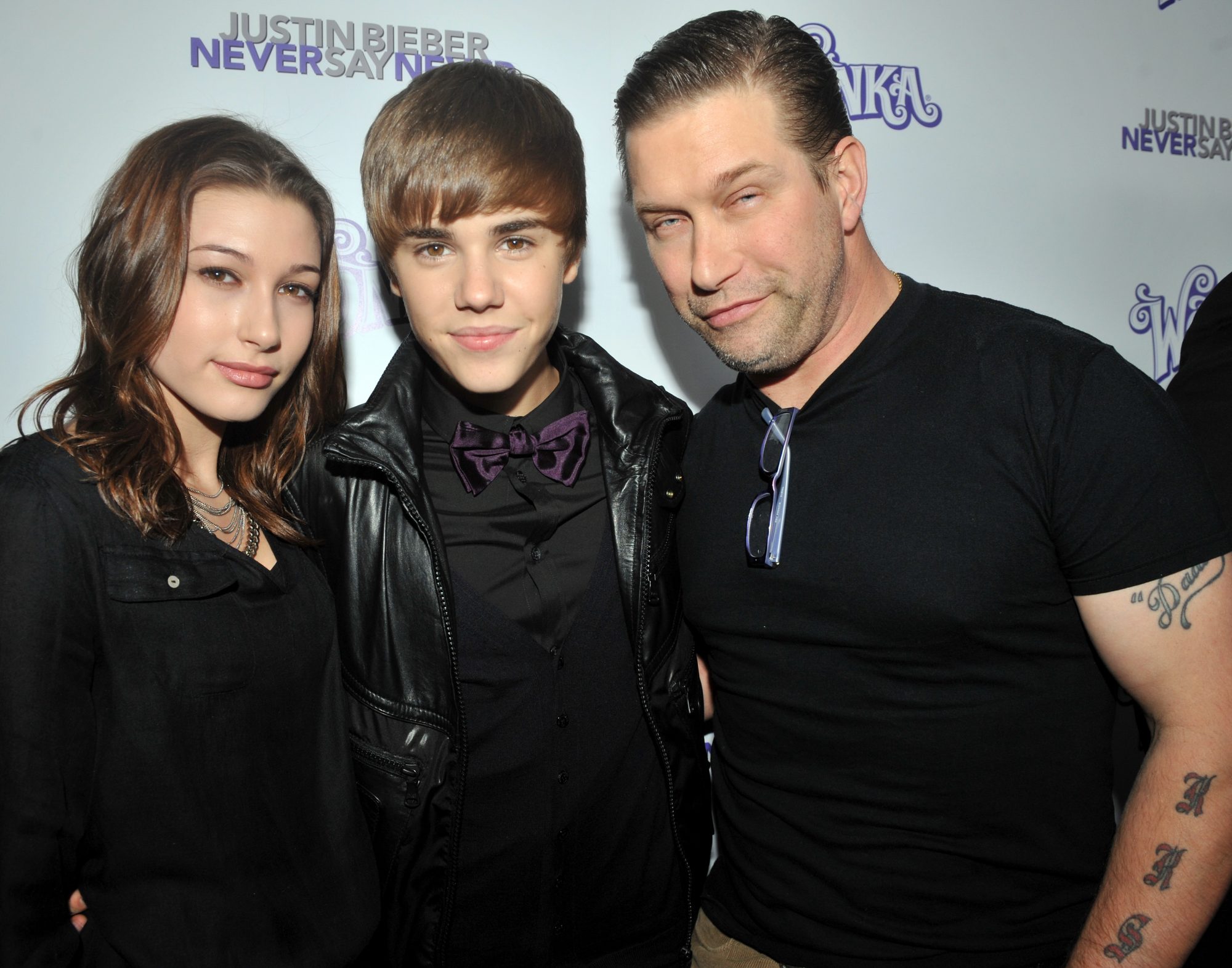 We don't know for sure if Justin Bieber and Hailey Baldwin are actually engaged; for now, it's still just a rumor. But if it's true, we wish them nothing but the best!