Justin Bieber got a little choked up while singing "Purpose" on tour, and we think it's adorable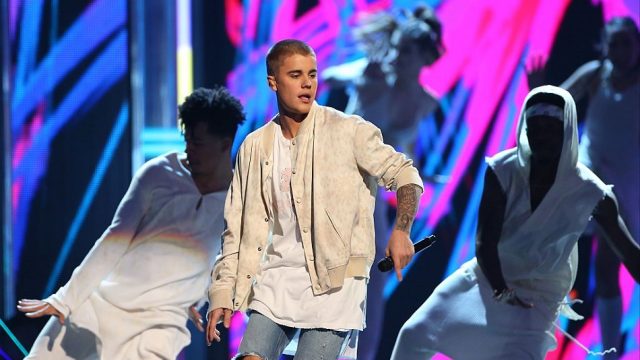 It's about to get a little emotional in here! During yesterday's show in Germany, Justin Bieber cried a little while singing "Purpose." In the midst of singing, he visibly wiped away a few tears, which proved that the song truly hit a chord with him for some special reason that night.
Playing at Frankfurt's Festhalle, Bieber was wearing a Metallica t-shirt — which later transformed into a makeshift tissue — when the moment took place.
Bieber has been seen playing music even off stage, in between tour dates, so obviously he's got a really emotional and real connection to the songs he writes.
https://www.youtube.com/watch?v=DLPYqcByRPc
(While you might be taken back by the tears, we're still focused a little on the shirt. So, is it a Metallica shirt, or a Bieber shirt? Or a mix of both? It's definitely an aforementioned makeshift tissue. Huh.)
But, back to Bieber — this isn't the first time he's shed a tear or two in front of a live audience.
Here's a video of him crying after an emotional performance of "I'll Show You" about a year ago.
https://www.youtube.com/watch?v=S4q-3Yqboiw?feature=oembed
"We're all in this together," a choked up Bieber says in the video.
The singer also cried at the 2015 VMAs, which he told Jimmy Fallon was due to the amount of support he had, along with nerves over a few missed cues.
Personally, we love the fact that Bieber isn't afraid to show emotion, especially during songs and performances that are, in fact, emotional. It shows us that Bieber's recent lyrics definitely come from a very real place.
Tonight, Bieber continues on his tour and will be playing in Switzerland. After that, he'll be hitting up Italy and Spain. We're sure that all of the performances left on his incredible tour will be equally emotional, and nothing short of fantastic.