Justin Bieber apparently got a new face tattoo in honor of Hailey Baldwin—because millennial love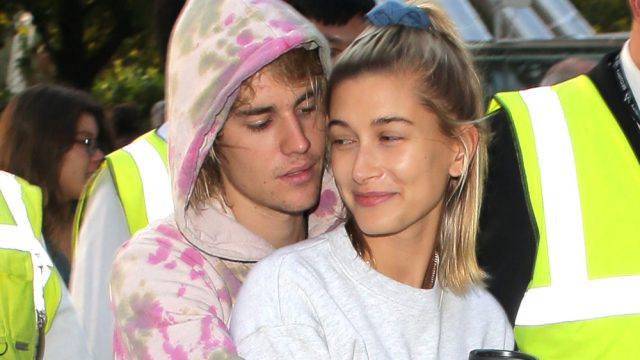 Justin Bieber loves tattoos so much that his entire body is covered in them, including his face. Bieber has a nearly microscopic face tat near his eye and apparently got another secret face tattoo to honor his wife Hailey Baldwin, and wow…what a loving thing to do. Bieber and Baldwin's tattoo artist Bang Bang recently revealed that he gave the two a "couples' tattoo" but said that Bieber chose to place his ink on his face. It's unclear where Baldwin's body art is.
"They each got a tattoo," Bang Bang told Page Six. "Justin's tattoo is on his face, and I haven't seen any photos of it, so he's doing a good job of laying low. It's really thin and delicate. And [it's] also not a traditional couples' tattoo."
According to Bang Bang, the ink consists of "little words" and is next to his eyebrow. Bang Bang didn't reveal when the couple came in for their matching tats, but Page Six thinks it happened in July (which is also when they announced their engagement) because Bieber was spotted around that time with what appeared to be a new tattoo above his eyebrow.
You can almost make out the ink in this photo, too.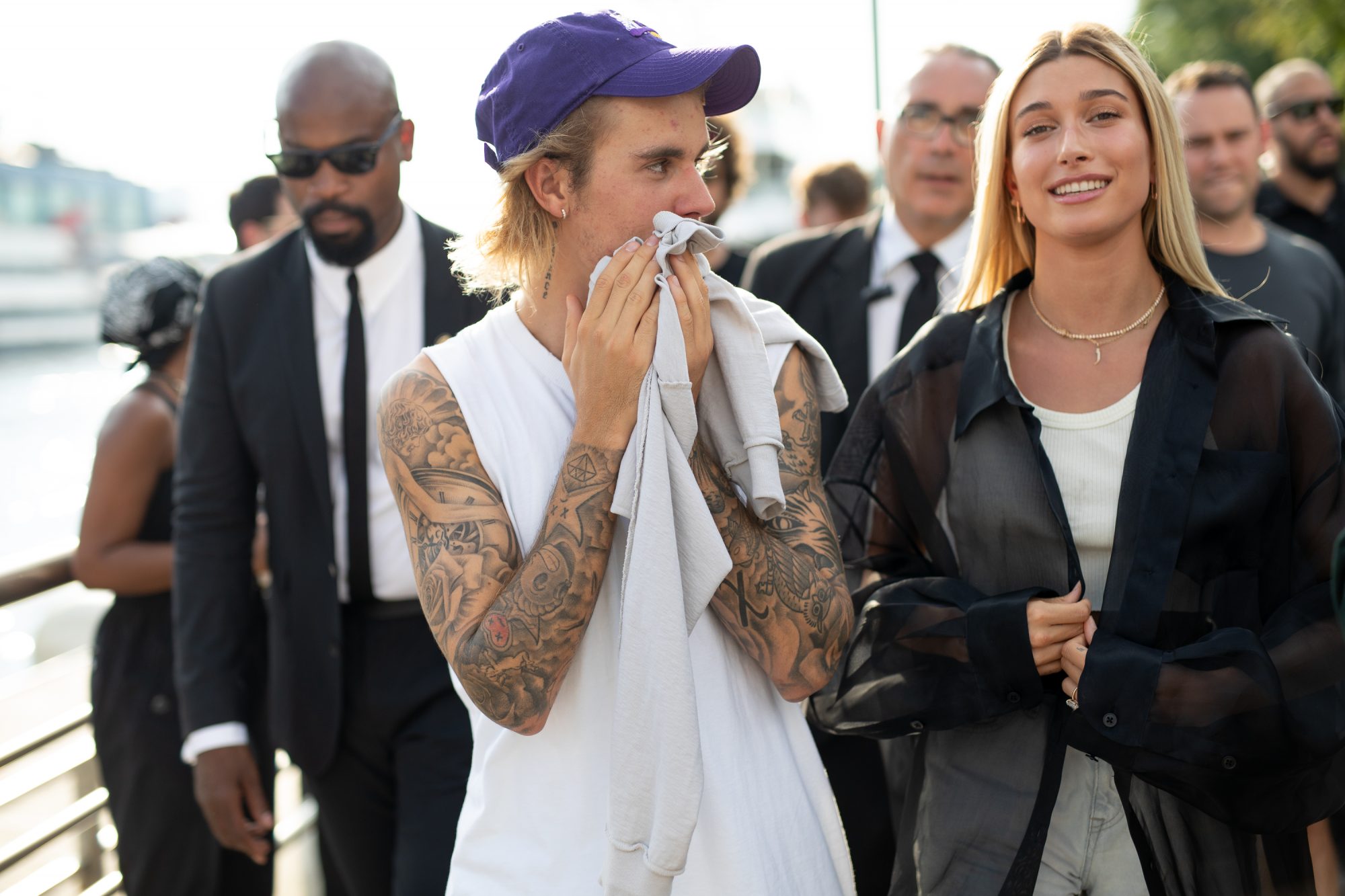 Here's a closer look: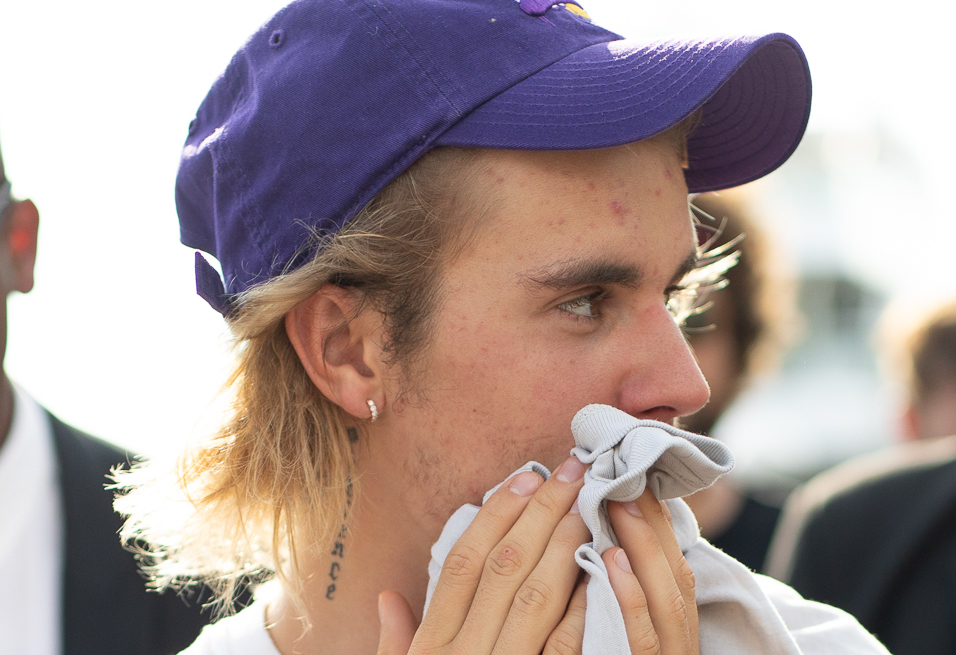 The writing is so fine it blends into the hairs in his brows. Page Six thinks it says the word says "Grace, but we think it says "Hailey," and honestly, who can tell?
Neither Bieber nor Baldwin has opened up about their couples' tattoos, so unless Bieber posts a selfie, this eyebrow ink may forever remain a mystery.