Justin Bieber has canceled the rest of his world tour, and here's what we know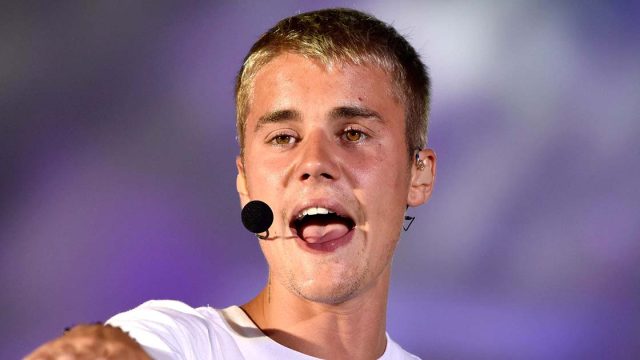 It's been announced that, with just 14 shows left, Justin Bieber has canceled his "Purpose World Tour,"
Bieber, who was recently banned from performing in China, announced the news yesterday that he would be wrapping up his lengthy world tour, which began all the way back at the beginning of 2016. The tour has proven popular, with some people camping out five (!) months ahead of scheduled dates, and Pollstar reporting that it has raked in $256.5 million so far.
Despite the enthusiasm for Bieber's live show, however, the tour has been plagued by lip-sync allegations, and certain fans' displeasure that Biebs wouldn't perform his verse from mega-hit "Despacito."
https://www.youtube.com/watch?v=DK_0jXPuIr0?feature=oembed
Now, citing "unforeseen circumstances," Justin Bieber has canceled the remainder of his "Purpose World Tour."
In a statement, representatives for the singer announced the news.
"Justin loves his fans and hates to disappoint them. He thanks his fans for the incredible experience of the Purpose World Tour over last 18 months," they said. "He is grateful and honored to have shared that experience with his cast and crew for over 150 successful shows across six continents during this run. However, after careful consideration, he has decided he will not be performing any further dates. Tickets will be refunded at point of purchase."
Of course, going on tour for nearly two years must be pretty tiring, and if reports are to believed Bieber is "super exhausted" by his schedule.
"He's been going to church and has been hanging out with his church crew. He's super exhausted though," a source told People. "He actually does like being on tour, but he's been touring for 18 months straight and it takes a toll."
Writing on Twitter, fellow musician John Mayer said that he supported Justin Bieber's decision to cut the tour short.
As for the Biebs himself? Well, TMZ caught the 23-year-old after the news broke, and he had this to say.
"I've been on tour for two years," he said. "I'm just resting and getting some relaxation, riding some bikes." 
He then had this message to his fans:
"I love you guys, I think you guys are awesome. I'm sorry for anybody who feels, like, disappointed or betrayed, it's not in my heart or anything."
From the sounds of it, Justin Bieber was due a break, and if canceling some shows means that he's putting his health first, then we applaud him. We can't imagine how difficult it must be to tour the world non-stop for years, so we're glad that Bieber is exercising some self-care.