Justin Bieber apologized to fans for storming off stage and we applaud him for his maturity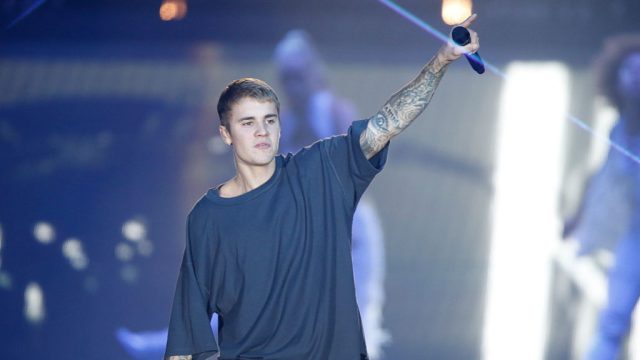 Justin Bieber's antics have made their fair share of headlines and tabloid covers, but this time he's trying to make it right. This weekend, Justin Bieber apologized to fans for storming off stage last week in an open letter. The "Sorry" singer made headlines last week when he stormed off stage at his Manchester concert, after asking fans to stop screaming while he was trying to talk to them in a break between tunes. 
Bieber later returned to the stage but did not address the audience for the rest of the set. He allegedly said to the crowd,
"We're just going to do the music," he told them.
In a since-deleted tweet posted to his Twitter page on Sunday, October 30, Bieber apologized for his behavior. No word yet on why he deleted it though. 
After acknowledging his need to address the incident, Bieber wrote,
"There's going to be times where I say the wrong thing, because I'm human. But I don't pretend to be perfect and I hope to God that, you know, I don't say the right thing all the time because if that was the case then I'd be a robot, and I'm just, I'm not a robot. There's times when I get upset ... times when I get angry, there's times when I'm going to be frustrated. But I'm always going to be myself on this stage."
Just days prior to the Manchester performance, Bieber allegedly scolded fans at his Birmingham, England, show for their screaming. He reportedly told them,
"Screaming is so obnoxious.
According to Bieber, his reasoning for disrupting his shows due to screaming is do to the frustration over feeling like he's not being heard by fans.
He ended his apology, writing,"When people try to twist things and say, 'Justin's angry at his fans. He doesn't want his fans to scream' that's not at all what I was doing. All I was simply doing was wanting people to listen; to kind of hear me out a little bit. Certain people, certain cities aren't going to want to hear me out, and you know, sometimes it's my job to just say, 'hey, I'm not going to try to force anything.' Bieber added, "I just appreciate you guys tonight, listening to me and understanding, and rocking with me. You guys are truly amazing."
While it isn't clear why Bieber deleted his tweet, it's important that he is able to apologize for his behavior. Admitting mistakes is an important part of growing and we're so happy to see Bieber grow as a person. It's never too late to say sorry.