Justin Bieber and Hailey Baldwin are reportedly legally married, and here's everything we know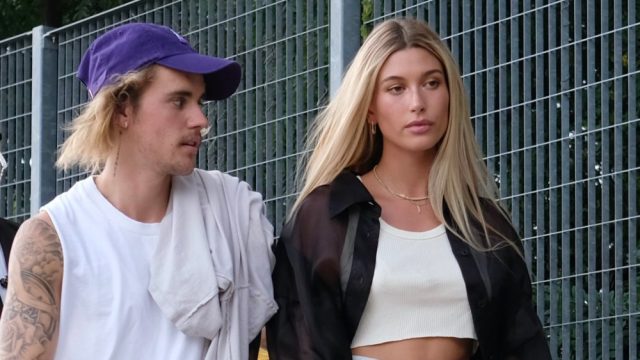 Updated 2:25 p.m. PST: Hailey Baldwin has taken to Twitter to address the rumors, writing: "I understand where the speculation is coming from, but I'm not married yet!"
Update: According to People.com, sources have confirmed that Justin Bieber and Hailey Baldwin are legally married as of Thursday, September 13th. A "religious source" apparently spoke to both the family and People, saying that while the couple were quietly married in an N.Y.C. court house, "they're going to have a big blowout, in front of God and everyone they love." 
It may have been a summer of whirlwind celebrity engagements, but it appears one couple may actually be heading toward the aisle sooner rather than later. Justin Bieber and Hailey Baldwin were spotted at the New York City Marriage Bureau on Thursday, September 13th, leaving many to speculate they were picking up their marriage license. And that would mean their wedding is soon.
According to TMZ, witnesses reported that Bieber had tears in his eyes as they left the building, and could be heard saying, "I can't wait to marry you, baby." And if the marriage license theory is true, Bieber won't have to wait long: A New York state marriage license is only valid for 60 days (and is not valid outside New York state). This also could mean we have confirmation that the nuptials are happening in New York.
The speculative news caught some fans off guard. In a recent interview, Baldwin told The Cut that she'd like to get married somewhere on the West Coast. To add to the confusion, TMZ also reported that some witnesses claimed the pair actually met with a judge inside the building…which could mean the pair are already married.
Considering all the media attention their relationship has received this summer—with every restaurant visit, bike ride, and tear shed reported en masse—it wouldn't be too surprising if they pulled a fast one and tried to (sort of) get married on the DL.
It seems the countdown for the wedding of fall is on—sorry Princess Eugenie.