At last, Rotten Tomatoes revealed the "Justice League" score — and it's not great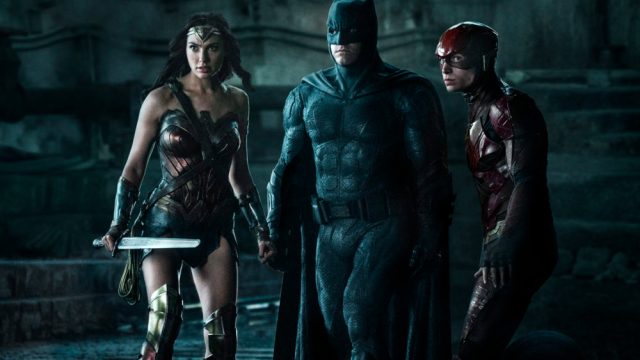 Here's the thing: We'd love to hit the movie theater with nothing more than a taste for cinematic entertainment in our minds and hope in our hearts (and a bucket of popcorn in our hands, obviously). But, alas, we can't help but find ourselves beholden to the power of the critics — and the power of Rotten Tomatoes. And the critics, and Rotten Tomatoes, have finally spoken about Justice League. It's still early, but for now the movie review site is only giving our heroes a measly 39% score.
Normally, as soon as reviews hit, the ever-more-influential Tomatoes splat as well.
In the case of Justice League, though, Rotten Tomatoes held the rating for 24 hours and, instead, announced it on its new Facebook show, See It/Skip It. The show on Justice League debuted late Wednesday and announced a 43% score. The number has since dropped.
This marks the third time the site has delayed posting its rating in favor of revealing it on-air, and people who have come to rely on Rotten Tomatoes ratings aren't exactly crazy about the move. There's even some speculation the hold-off may be related to the fact that Warner Bros., the studio behind Justice League, owns a 30% stake in the site and could be trying to cover for the movie's not-so-hot reviews so far.
But, if it ends up somewhere in the 40s, that would put Justice League somewhere in the middle of the DC universe. We're not exactly surprised it came in nowhere near the critical success of our fav, Wonder Woman, which has a 92% (like, that's a tough score to beat).
Suicide Squad and Batman v. Superman: Dawn of Justice, meanwhile, set the bar pretty low with 26% and 27%, respectively. Man of Steel does have Justice League beat at this point, though, with 55%. It all seems kind of arbitrary, but Rotten Tomatoes' aggregated numbers have become more and more of a factor in a movie's overall success over the past two decades.
Of course, if you've been looking forward to Wonder Woman, Batman, Aquaman, The Flash, and Cyborg teaming up like we have, don't let some totally subjective numbers keep you from getting your Justice League on. We'd watch Wonder Woman read the dictionary, TBH, and some people are really loving the movie. Forget the haters, load up on that popcorn, and judge for yourself.