Nobody is having more fun filming "Justice League" than Jason Momoa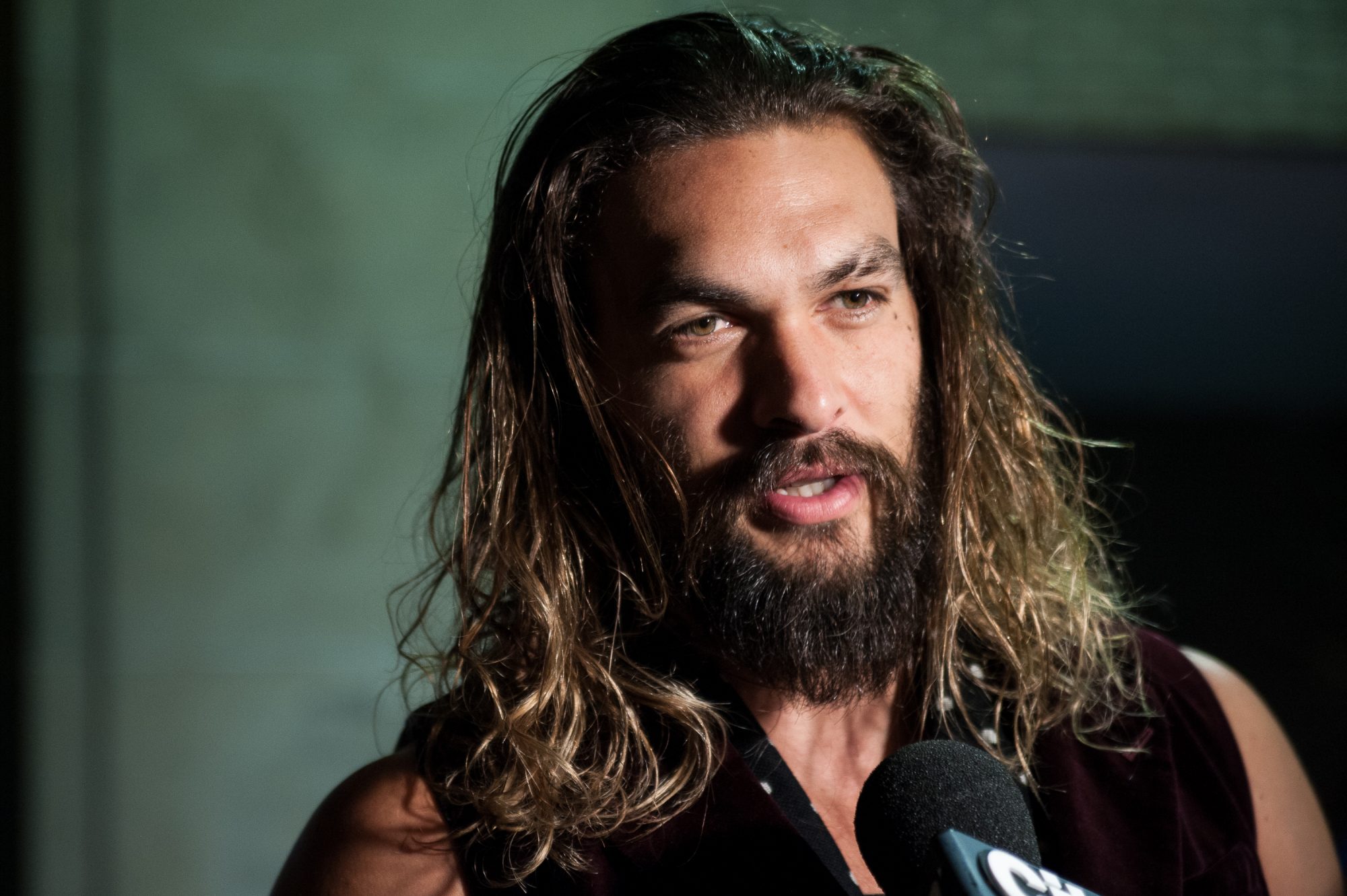 Most of us know hunky actor Jason Momoa as Khal Drogo from Game of Thrones. But what you might not be aware of is that Jason Momoa will soon be hitting the silver screen as Aquaman in the new Justice League film, and if his Instagram is to be believed, he had a blast shooting. He posted tons of photos showing everything: his intense workouts; the gorgeous scenery of Iceland, where the film was shot; after-work drinks; and much, much more.
It's clear that Jason Momoa is THRILLED to be Aquaman, and we can't blame him!
Now, filming has wrapped in Iceland, and Jason is having even more fun celebrating the wrap.
It sure looks like he made lots of friends!
Here he is, announcing the wrap of the shoot with his good friend Ben Affleck.
Looks like he convinced Ben Affleck to drink something other than water!
As Khal Drogo, Jason terrifying. But he seems to be just a big ol' sweetheart IRL.
Here he is thanking Zack Snyder (the director) for believing in him.
Nice Guinness beanies!
Wow, the dude really likes his beer!
While the official "wrap" party was held earlier in the U.K., a smaller group of actors headed back to Iceland to finish up some scenes. Momoa posted Instagram photos on location earlier in the week:
In case you didn't know, the Justice League is made up of Justin Momoa's Aquaman, Ben Affleck's Batman, Gal Gadot's Wonder Woman, Ezra Miller's The Flash, Ray Fisher's Cyborg, and Henry Cavill's Superman. That's quite the lineup! The film will be released in November 2017, and we cannot wait!