JUST REVEALED: This weekend's Couchella festival lineup…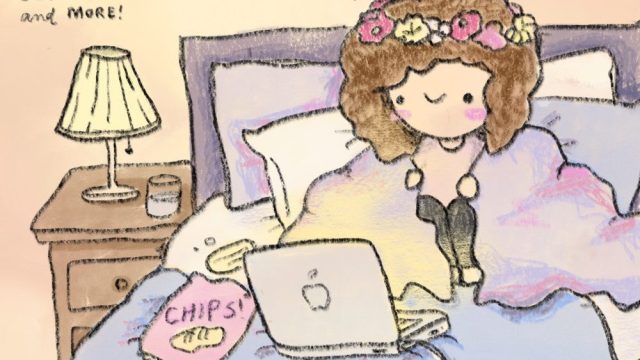 Hello friends!
I hope you are having a fabulously springy week. Thanks for checking in! With festival season officially back in action, I'd like to dedicate this week's ~A Wednesday Cute~ post to all those lovely people out there who love solitude and eating chips messily in bed just a *little* more than sweating in a crowd of thousands.
Now grab a flower crown, get cozy, and enjoy the beauty of live-streaming ?