We just got a *tiny* tease about "The Incredibles 2," so bring us our supersuits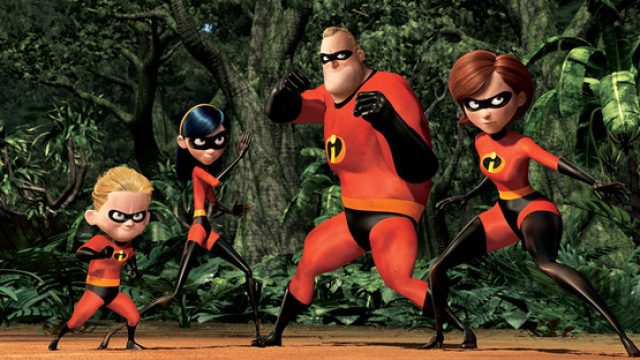 The first Incredibles movie happened 12 years ago, and we're still a whopping THREE years away from the next one hitting the movie screens. The Incredibles 2 is slated for release in 2019, which might as well be an eon away in superhero years. So while we sit back, and (not) patiently wait for the return of Mr. Incredible, Elastagirl, and their whole family, at least we've got a brand new sliver of information as to what's going to happen next.
Right now, we know that all the characters well be back, and yay! Or, at least director Brad Bird is hoping they'll be back — he's still working on the story right now, and is using all his super strength to keep everything a secret.
Talking to Entertainment Weekly about the release of one of his other animated classics (The Iron Giant), Bird let slip that "[The Incredibles 2 is] very actively moving, and we're excited about it." Yeah, same. We're excited for it, too.
As for what else might happen throughout the course of the movie, we'll still have to wait for that top-secret intel. But Bird does offer up that he's hoping to recreate the magic of the first:
"Hopefully it's the same characters and feel, but going in a new direction. I mean, that's the trick with a sequel. It's repeating yourself, without repeating yourself."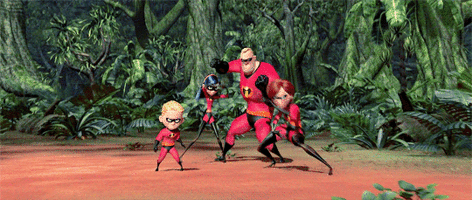 Keyword is HOPEFULLY. Might Mr. Incredible, Elastagirl, Violet, Dash, Jack-Jack, FROZONE (!!!!!!), and Edna Mode not be back for the second outing? There's always the chance that The Incredibles could do a huge time-jump into the future, and show what life is like for our super family some years later. Or, even a prequel about Mr. Incredible and Elastagirl (yes, would watch that, 100%).
Whatever happens next, we're still going to have to wait a little while longer to find out. It doesn't sound like Bird is going to offer up anything else right now, or even anything in the near future ("I don't like unwrapping presents before Christmas," he teased to EW).
That's fine. We'll just sit back, and wait for something amazing to happen.