We're just going to leave this video of Milo Ventimiglia in just his swimming trunks here, because Monday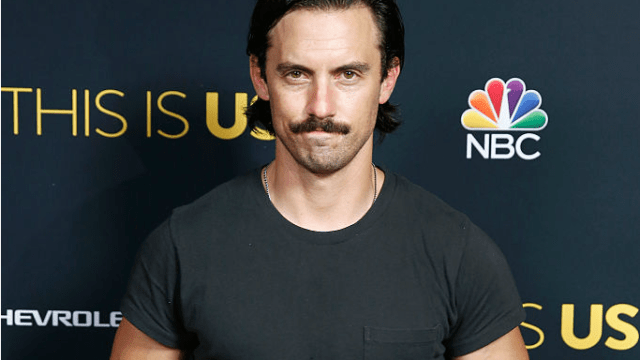 Even without her being there, Ellen DeGeneres still has a way of getting her male guests naked. Yesterday, Milo Ventimiglia, star of the new NBC show This Is Us, stripped down to his swim trunks like his life depended on it, and got soaked in the splash tank.
Ventimiglia sat down with Miley Cyrus, who filling in for a out-sick DeGeneres, and talked about his new feel good drama, This Is Us, as well as the reboot of a little show you might have heard of called Gilmore Girls. But the most exciting part of the segment was when Cyrus announced that they were going to play a game as part their partnership with ULTA Beauty, "to raise money and awareness for the Breast Cancer Research Foundation."
So Cyrus sent Ventimiglia to the splash tank fit for a king, and you know what that means! Shirt off, Milo! There's $10,000 at stake!
Cyrus talked down her pitching skills as we waited to see if our buff victim was going to be drenched. But we didn't have to wait long to find out. Only having to give it two throws, Cyrus hit the target and Ventimiglia took the downpour like a champ. Hey, if it's all in the name of breast cancer research, no one can get mad.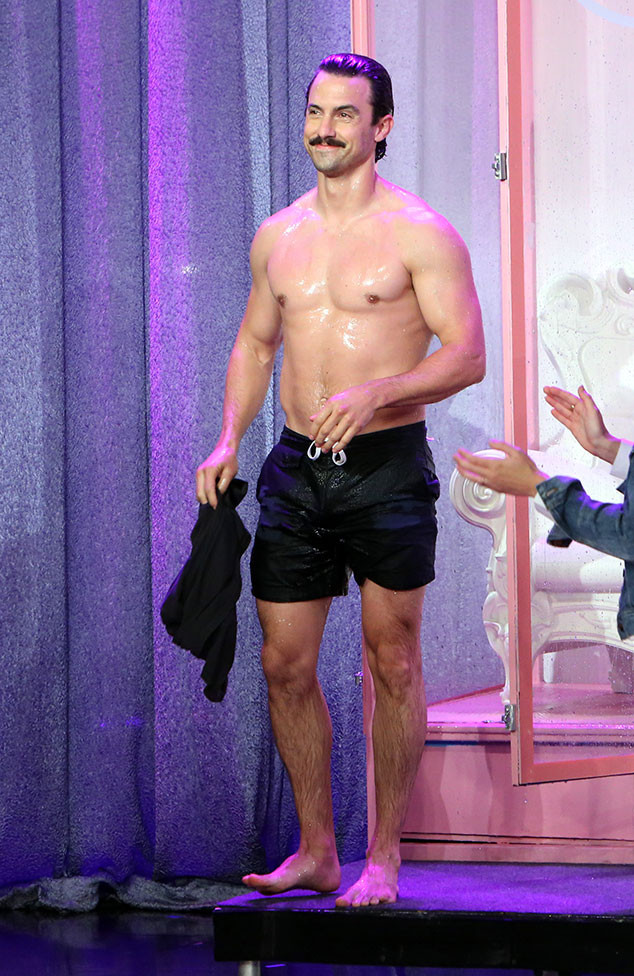 Here's Ventimiglia's interview as well as his splash down if you'd like to see it (of course you do, don't deny it):
https://www.youtube.com/watch?v=eqj-p5a7Pyg?feature=oembed
So there it is folks, a little Monday cheer for you. You can catch Ventimiglia on NBC's This Is Us on Tuesday nights. Don't forget to tip your waiters.