The first official photo for "Jurassic World 2" is here, and we've got more questions than answers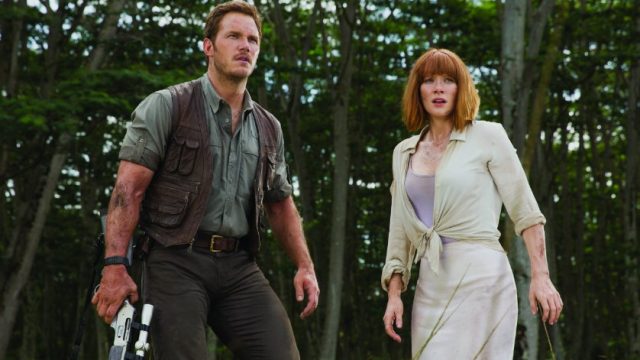 Jurassic World 2 is officially underway and now we have a picture to prove it. The sequel to the 2015 monster hit began filming in London last month and now we have our first look at the 2018 film and we have ~so~ many questions.
Director J. A. Bayona and writer/executive producer Colin Trevorrow (who directed the first installment) each tweeted a photo of a young girl standing in what looks like a museum full of dinosaur skeletons. Where is she? Who is she? What does this all mean?
Check out the ominous tweets from Bayona and Trevorrow below:
It looks like we're going to have to wait a bit longer for the answers as no plot points from the film have been revealed just yet. Late last year, a casting call for a nine-year-old girl made its way around the internet so we're inclined to believe that this is our first look at the young unnamed actress.
While we still don't know much about the upcoming film, joining Chris Pratt, Bryce Dallas Howard, and D.B. Wong who are reprising their characters from Jurassic World, are James Cromwell, Toby Jones, Rafe Spall.
In September, Trevorrow appeared on the podcast Jurassic Outpost, and while he kept mum on specifics for Jurassic World 2, he did reveal that the film is about, "A mistake made a long time ago just can't be undone."
On Bayona directing the film, he said, "It will be more suspenseful and scary. It's just the way it's designed; it's the way the story plays out. I knew I wanted Bayona to direct it long before anyone ever heard that was a possibility, so the whole thing was just built around his skill set.
We NEED to know more! Hopefully Trevorrow and Bayona will reveal more details soon because we're begging to know more.