This microfiber makeup sponge made my foundation look flawless AF, and it's only $6
I often watch YouTube beauty videos and feel no compulsion to make a purchase, not because I have excellent self control, but because of my already overflowing beauty cabinet and threatening credit card statement. Still, I'm only human, and when a product declares itself as the new "it" thing, the beauty writer in me needs to have it.
Such was the case when KathleenLights reviewed a strange, blue microfiber makeup sponge by Juno & Co.
"I feel like, how did no one think of this before? Kathleen says while trying the sponge, "I feel like this is a genius material. Her recommendation—and the $6 price tag—was all it took to convince me to try it.
https://www.instagram.com/p/Bz6XU-Eh1bf
"This microfiber sponge will change your life," reads Juno & Co's Instagram bio. And truth be told, it might. The Juno Microfiber Velvet Sponge is squishy like your typical blending sponge, but the outside is coated in a smooth, slightly fuzzy fabric. The sponge is the traditional egg shape, with a flat edge for packing in product. The genius, as Kathleen says, is in the way the microfiber "fuzzies" act like very tiny bristles, picking up product without absorbing it. This means you'll get an airbrushed finish without wasting your foundation. Juno's magic extends itself to powders, too, due to both the shape and the material.
Your makeup is only as good as your tools.
Your new foundation can blend seamlessly with your skin or sit on top like a thick coat depending on how you apply it. Over the past few months I've cheated on my dependable Real Techniques beauty sponge and played with a flat foundation brush, and I've even used my fingers—a method I'd long given up. I wear foundation daily, and while I prefer to bare most of my skin, I have dark marks along my chin and jawline I want to conceal. Where I do apply coverage, it needs to blend seamlessly. Hence the back-and-forth with the tools.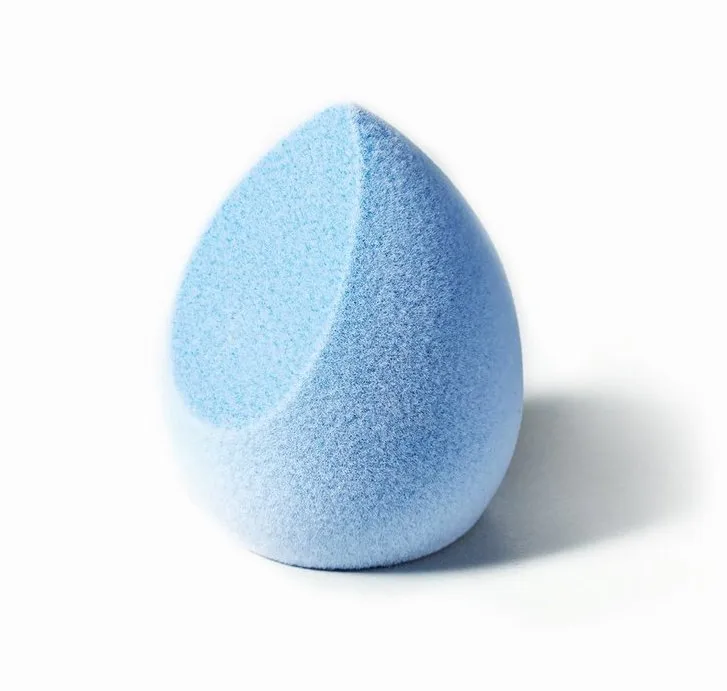 I've tested the Juno Microfiber Velvet Sponge for a week, and it does everything it says it will and more. Here, I compare the Juno Microfiber sponge to my Real Techniques sponge using my Estee Lauder Double Wear Foundation. I did not use primer under either, to give you a better look at what each tool can do on its own.
The finish of each is similar—maybe even the same—at least when it comes to the foundation I used. But there are two big differences between the Microfiber sponge and traditional sponges, and it's the reason I'll be making the switch to Juno's for good.
With the Real Techniques Sponge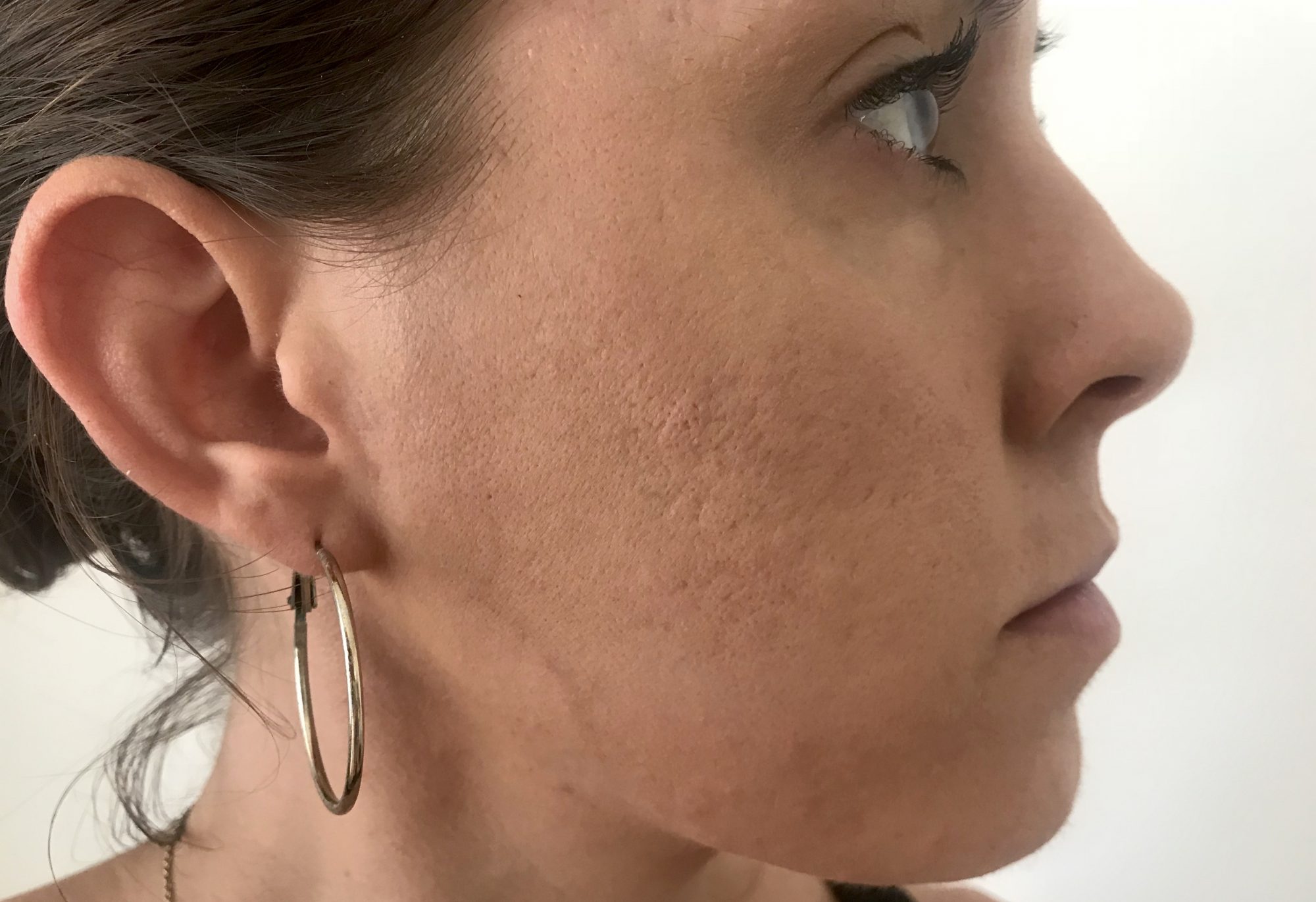 With the Juno Microfiber Velvet Sponge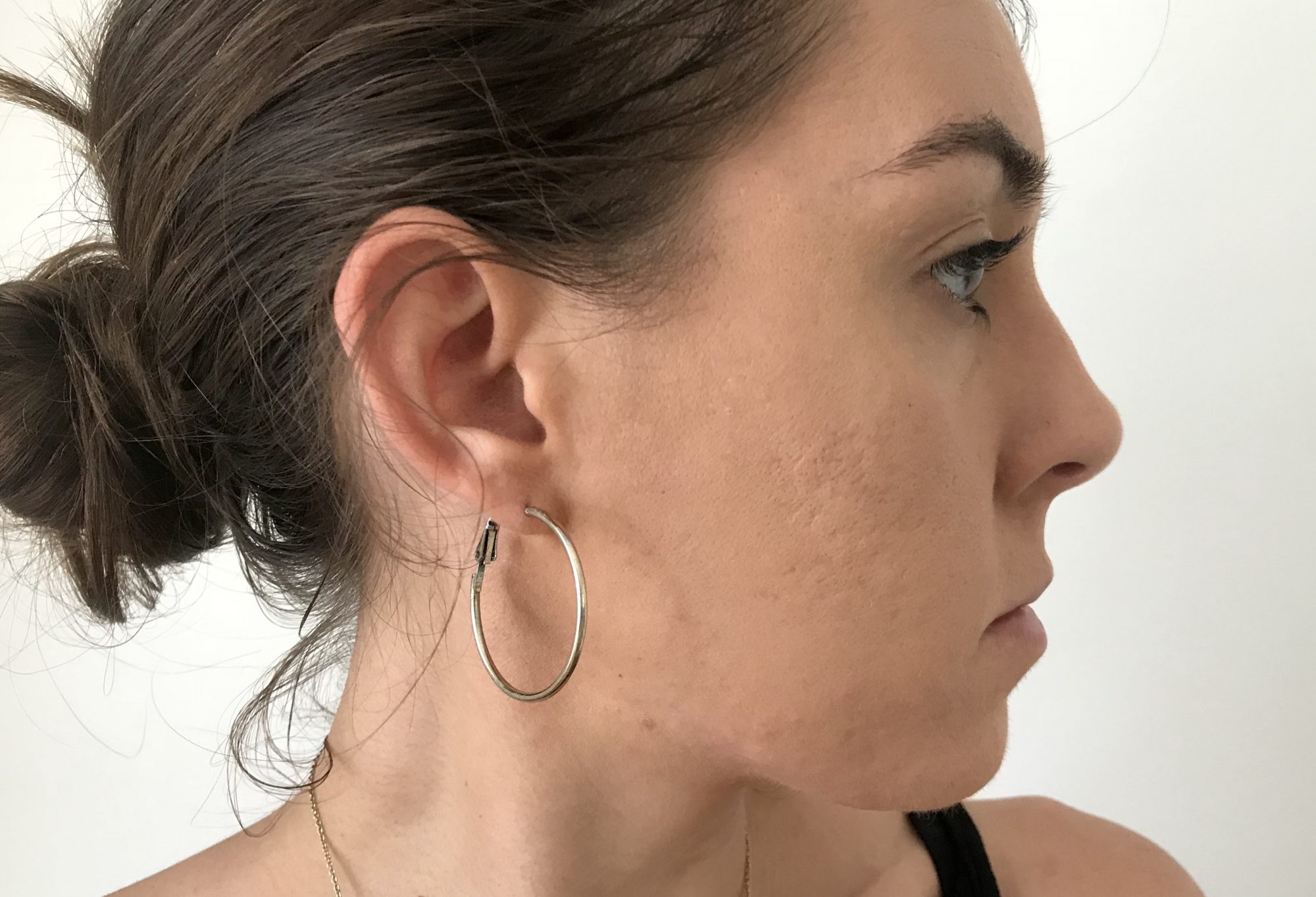 Final thoughts
Like other beauty sponges, Juno recommends you use it wet to apply foundation. I was surprised to feel that unlike other sponges, Juno did not feel wet when I dabbed it onto my skin. Because of this, it doesn't disturb the texture of the foundation as much, and I notice my skin reacts more favorably to Juno. Rather than disturbing dry patches, it conceals them.
The second—and the biggest reason to keep using Juno—is that it uses less product.
When you compare them directly, the difference is shocking. When I tested the Real Techniques sponge, I had to apply more and more layers of foundation to get the coverage I desired. With the Juno Microfiber Velvet Sponge, one thin layer gave me medium coverage, and a second on blemishes gave me buildable, full coverage.
Between the price, airbrushed finish, multipurpose use, and money you'll save in unwasted foundation, the Juno Microfiber Velvet Sponge gets a big recommendation from me.