The junk food we loved as kids got a healthy makeover and might make it to Whole Foods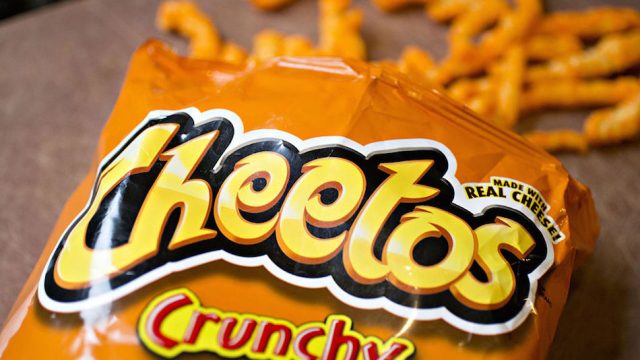 With Amazon acquiring Whole Foods, shoppers saw some immediate changes at the grocery store. And now, Frito-Lay, which is a division of PepsiCo, sees an opening for getting its products through the doors. While Frito-Lay snacks, like Cheetos, Doritos, and Lay's potato chips, aren't what you'd normally see in the aisle of Whole Foods, the company has launched its Simply line and PepsiCo wants Whole Foods shoppers to buy them.
Fortune reported that PepsiCo executive Jonathan McIntyre noted that its new Simply products, which are all-natural versions of Frito-Lay's chip brands, meet the criteria to be sold at Whole Foods. The Simply products include white cheddar Cheetos puffs, white cheddar Doritos "tortilla chips," and reduced fat Ruffles potato chips. These new chips have no artificial flavors or colors. And some of this junk food even has certified organic variations.
Still, just because these versions of Tostitos and Cheetos are healthier than they were before, would Whole Foods really carry them?
Well, as Whole Foods is owned by Amazon now, there may be more of a chance than ever.
"Amazon's acquisition makes it much more likely that Whole Foods will carry these better-for-you brands, even if they're made by large incumbent [consumer packaged goods] players," analyst Ali Dibadj told Fortune. "The smaller brands just can't keep up with the spending and velocity required from Amazon anymore. We expect Whole Foods to carry more — and more big brands too."
While having Cheetos at Whole Foods certainly sounds like a delicious thing, we're not necessarily sure it sounds like a good thing. After all, isn't avoiding nostalgic junk food one of the reasons you shop at Whole Foods? (Note to self: Frito-Lay owns Stacy's Pita Chips.) But as Amazon's takeover just became official on August 28th, we'll have to wait and see if your favorite childhood snacks — ahem, kind of healthy food — will be arriving in a Whole Foods aisle near you.