All the thoughts we had watching the new "Jungle Book" trailer
The first complete trailer for Disney's live-action remake of the 1967 version of The Jungle Book premiered during the Super Bowl yesterday, and we're having all kinds of happy nostalgic feelings about it. Super Bowl watchers (or, let's be honest, Super Bowl commercial watchers) got to see a shortened version of the full trailer. And. It's. Incredible.
Here's the official trailer in its entirety:
And here are all the thoughts we have about it:
Mowgli is exactly as we imagined he'd be.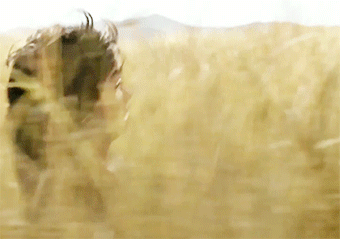 Mainly because Neel Sethi, the actor who plays him, looks identical to the original cartoon Mowgli. He's so adorable and, from what we can tell, does Mowgli some serious justice. Also, he's really good at running.
Nostalgia is real.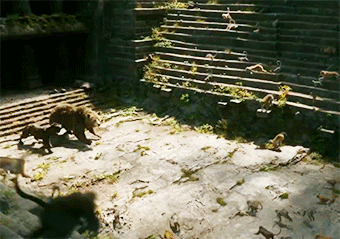 Everything about the trailer brought back so many of the feelings we had when we watched the original Disney version when we were kids.  Except maybe not the CGI parts.
CGI is cray.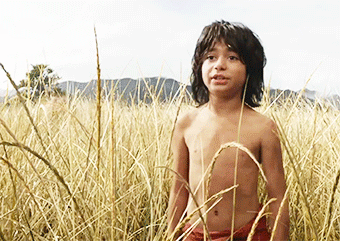 Honestly, it's hard to tell which parts are CGI and which parts are real. Probably the parts where Mowgli almost gets eaten by Shere Khan the lion aren't real, but like, maybe they are?
That cast though.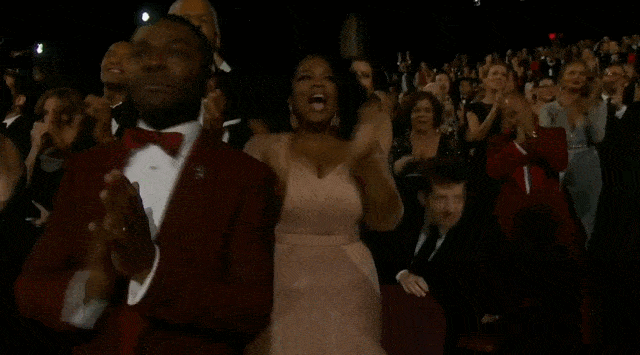 Bill Murray, Ben Kingsley, Idris Elba, Lupita Nyong'o, Scarlett Johansson, Christopher Walken, Giancarlo Esposito, among so many others. It's as if someone made an announcement at the Oscars a few years ago, asking who wants to be involved in The Jungle Book, and everyone there was like, "I do!"
That soundtrack though.
We can already tell the music will make us cry, considering the music in the trailer already made us emotional. And the "Bare Necessities" scene? Forget it. We're already a mess.
We want to live in The Jungle Book world.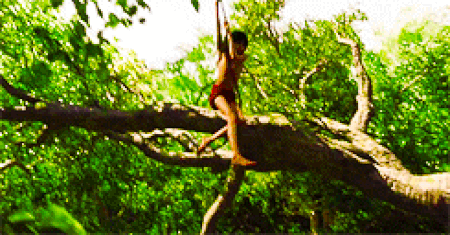 Okay, yeah. It would probably be a little scary at times, but also really adventurous. And there are talking animals who would probably be really good at protecting us. Hopefully Mowgli would be there too, because he seems like he knows his stuff.
The Jon Favreau-directed movie comes out on April 15th and will be available in 3D, Real 3D and IMAX 3D (because of course). And, you can bet we'll be there on its opening night.
The kid playing Mowgli in the new "Jungle Book" just explained what it's like to audition to play a Disney icon