This N.Y.C.-based writer is helping a detained immigrant mom reunite with her kids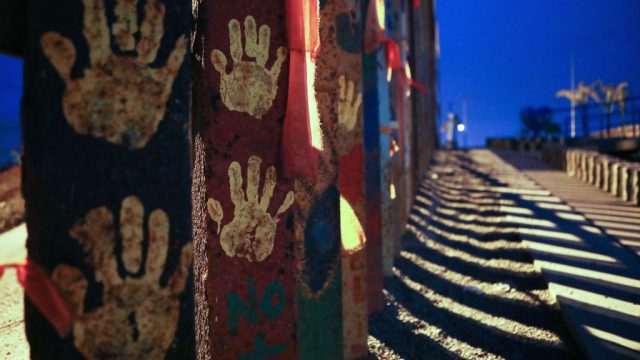 By now you may have heard the famous Mr. Rogers anecdote about how his mother would comfort him during his adolescence when the news was particularly harrowing. "Look for the helpers," she would tell him. "You will always find the people who are helping." As reports continue to surface of the thousands of children who remain separated from their families thanks to the Trump administration's zero-tolerance immigration policy, helpers like writer and editor Julie Schwietert-Collazo are working diligently to reunite immigrant parents with their children.
Schwietert-Collazo, alongside her husband Francisco Collazo, launched a campaign earlier this week to raise funds and garner resources to not only unite one separated family, but also provide sustaining support until the parent's immigration status is fully resolved.
It worked: On Thursday, June 28th, Schwietert-Collazo will use money from the fundraiser to pay mom of three Yeni Gonzalez's bail, and Gonzalez's lawyer, Jose Orochena, will head to the Eloy, Arizona ICE facility where Gonzalez is being held to ensure her release paperwork is processed correctly.
This all started after Schwietert-Collazo, herself a mother of three, heard an interview with Orochena on NPR affiliate WNYC earlier this month. He told the story of Gonzalez, a Guatemalan woman who was originally detained in Texas and is currently being held in Arizona while her three children – ages 10, 8, and 5 — are in foster care together at Cayuga Centers in New York City. A number of details stood out to Schwietert-Collazo as she listened, like how Gonzalez knew where her children had been relocated to, and that bail was a possibility.
"If she knew that they were here and she could get bonded out of detention in Arizona, then she could be moved to New York and her immigration proceedings could occur here," Schwietert-Collazo explained to HelloGiggles. "And she could be with her children in the meantime [while she goes through the immigration process]."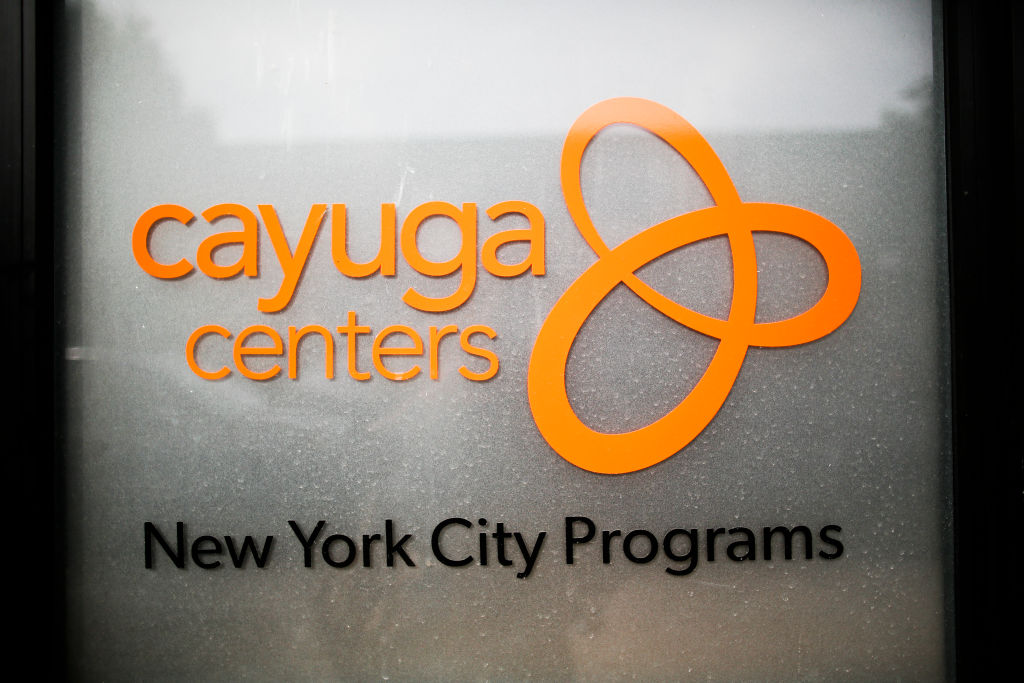 Following the interview, Schwietert-Collazo talked with her husband and other people in her community about Gonzalez's case. To her surprise, she learned that there were many others like her who wanted to help. "There are so many people who just kind of need to be directed about what to do and how to do it," she said. "They just need the dots connected for them."
So to help connect those dots, she contacted Orochena, Gonzalez's lawyer, and expressed a community-wide interest in helping Gonzalez reconnect with her children. The gesture took him by surprise.
"He was floored that there would even be a group of people that would care enough to do that," Schwietert-Collazo told us.
Once the shock settled, he confirmed that bail and reunification were possible with enough money. From there, Schwietert-Collazo assembled the Yeni Gonzalez Support Team, a campaign to raise funds for Gonzalez's bail and ongoing expenses, such as housing, MetroCards, and a pre-paid phone. In addition, Schwietert-Collazo is calling on anyone who can volunteer services, such as providing meals and accompanying Gonzalez to appointments in case she needs a translator.
The campaign aims to raise a total of $50,000 for Gonzalez and her family. To date, it has garnered over $17,700, which is enough to cover her bail and some initial expenses. And unless any obstacles arise, Gonzalez should be out of detention this week and soon beginning a cross-country road trip to reunite with her kids.
Schwietert-Collazo believes that this can serve as a template for other determined communities, and suggests that those who want to help immigrant families like Gonzalez's start by paying close attention to local and national news.
"If you hear about an attorney who is representing a parent who's been separated from their children, take the initiative to reach out to that person, she said
Orochena adds that it's important to also research and make sure that the lawyer you plan to contact actually intends on helping migrant families in need. "Look for attorneys who have a proven record of helping people and have a good reputation," he advised. "Here at our office we have a Google listing under 'abogade de inmigracion.' There you can read and see firsthand what we stand for."
The most important point to remember, according to Schwietert-Collazo, is that any attempt to assist families like the Gonzalezes should be a sustained, long-term effort. Even after the parents are released from detention and reunited with their children, the families will need the unremitting support of a community that cares in order to thrive. Providing supplies, shelter, and a solid support system goes a long way.
"It's a long-term issue, Schwietert-Collazo emphasized. "Don't underestimate the value of influencing the folks around you. Don't underestimate...voting and sharing these stories. They're equally important if not more so in terms of longer-term dismantling of white supremacy and xenophobic policies in this country.
If you'd like to aid the effort to reunite and support Yeni Gonzalez's family throughout her immigration process, you can donate to the GoFundMe campaign. If you live in the N.Y.C. area and are able to volunteer any skills or additional resources, you can add your information to the this Google Doc. All donations will directly benefit the family, and every contribution brings Gonzalez closer to her children. Thanks largely to Schwietert-Collazo's determination, Orochena is optimistic for a positive outcome.
"Soon enough," Schwietert-Collazo said, "she will be with her babies."