Julianne Hough has the weirdest dancing tip – and it involves a lemon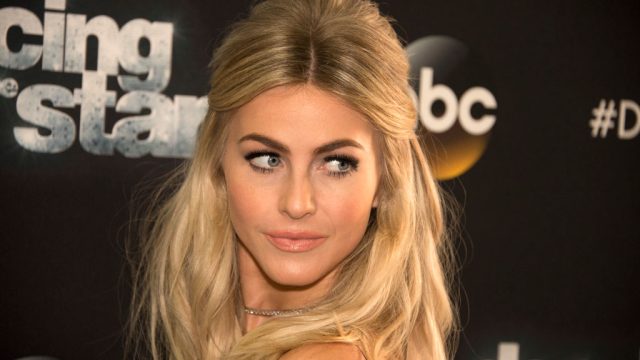 Julianne Hough is a dancing pro. But after years in the spotlight, the Dancing With The Stars coach still surprises us with her dancing know-how. And Julianne Hough's latest weird dancing tip involves a lemon.
There are many food-themed dances. "The mashed potato," "the salsa," and "the peppermint twist" all come to mind. However, only Julianne Hough seems to know about this lemon trick. She surprised competitor David Ross and pro Lindsay Arnold during their rehearsal time to challenge Ross.
The former Chicago Cubs catcher's most-received criticism is that he needs to tuck his tush.
And Julianne Hough came up with a trick to help him remember this. Much to Ross and Arnolds' surprise, she brought out a bag of lemons and busted out this anecdote.
"When I was in ballet class, my teacher used to say, 'Squeeze your lemons'! We're making lemonade out of lemons!"
At first, Ross was at a loss. Where could the lemons possibly go? It took him a moment to realize that Julianne was talking about his backside.
"In my butt cheeks?"
He was shocked. But Ross was right. He squeezed his lemons tight as he practiced his moves. He even got Arnold to dance with him while tucking seemingly for his life.
Once the laughter died down, Julianne asked if he was going to accept her challenge and "keep his booty under"? Ross happily accepted. Julianne said that she believes if he can do this, he can make it to the end.
"Don't let me down!" she pleaded.
And after publicly squeezing his lemons, we don't think there is any way he could.
[tempo-video id="5433074568001″ account="416418724″]