Julianne Hough completely changed her hairstyle between her wedding and her reception, and we can't decide which look we love more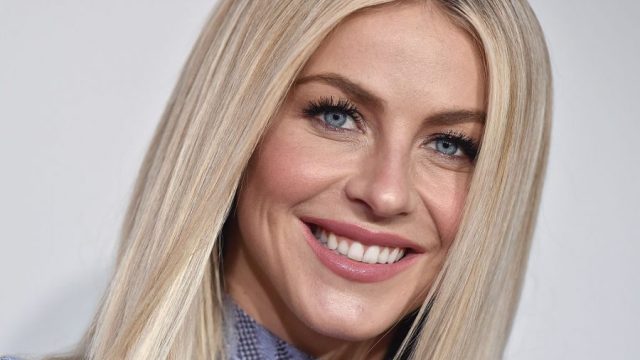 Last week, Julianne Hough got hitched in a beautiful rustic wedding. But right now, it's  Julianne Hough's hairstyle change between her wedding and her reception that has us fascinated. The Dancing With The Stars judge completely changed her hairstyle from one part of the wedding to another. And the amount of time it took is truly unbelievable.
At first, everyone couldn't stop talking about Julianne's dress. She looked ethereal during the ceremony, and then switched to a sheer bodysuit for the reception.  It made sense, because the leotard allowed for more range of motion for the dancer and helped her get the party started on the dance floor.
But it was her hair change that kept people talking after the wedding!
During the ceremony, Julianne Hough rocked a tight ballerina bun under her veil.
For the reception, she completely changed and let her hair down into a eye-catching, loose faux-lob. Her blond tresses were styled to perfection, instead of being cut on the spot. An option that Julianne was apparently considering!
The style complemented her dress change and made her look like an angelic princess. A win all around! The mastermind behind the look is Julianne's longtime hairstylist Riawna Capri. She revealed that it took an incredible 10 minutes!
 "I've done Jules' hair hundreds of times, literally, and haven't repeated the same look twice… Considering I did this look in 10 minutes from a 12-hour sleek ballerina bun, my anxiety was high, but Jules assured me, 'You know, our quick ones always turn out to be the best!'
How she was able to get that much volume after having Julianne's hair in such a tight bun, we will never know. Guess that's what makes her a true professional!
Regardless of how long the hairstyle took, it ended up looking incredibly elegant. We all wish we had that ability in the morning! All things considered, Brooks Laich is one lucky man!