Julianne Hough was a vision in lace in her latest red carpet lewk
In order to truly stand out on the red carpet, you need endless style, and our girl Julianne Hough killed it during her entrance at the 2016 Creative Arts Emmy awards on Saturday night. The talented dancer and actress, known for her work on Dancing With the Stars, rocked a full-length, long-sleeved, lacy white gown that made her look like a modern fairy haunting the red carpet with her transcendent style.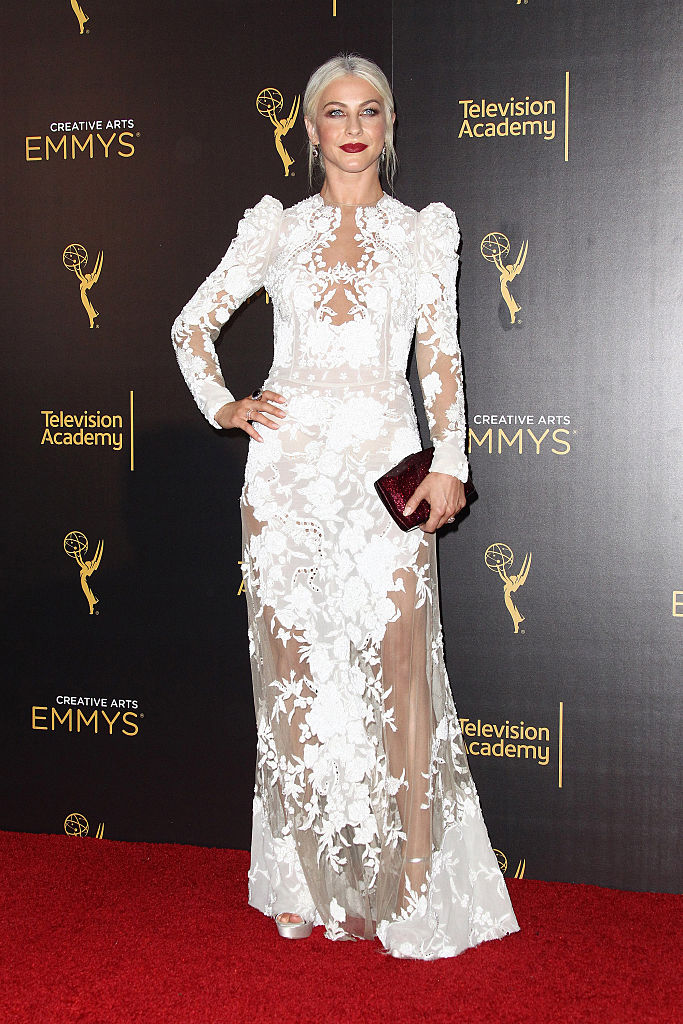 Between her deep-plum lip color, signature smoky eyes, and hints of lacy cleavage, Hough pulled off a look both sultry and playful!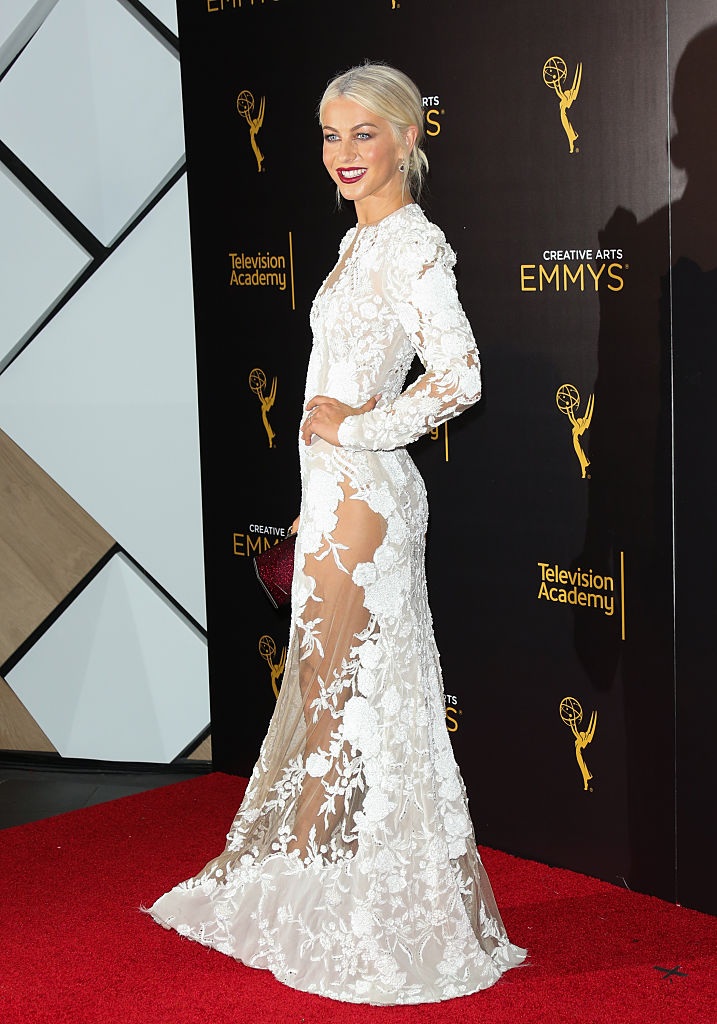 Throughout the night, the queen of meticulously coiffed platinum hairstyles was spotted joking around and enjoying the festivities with her Grease: Live co-star Vanessa Hudgens, with both women showing off their ability to have fun and look amazing while doing it.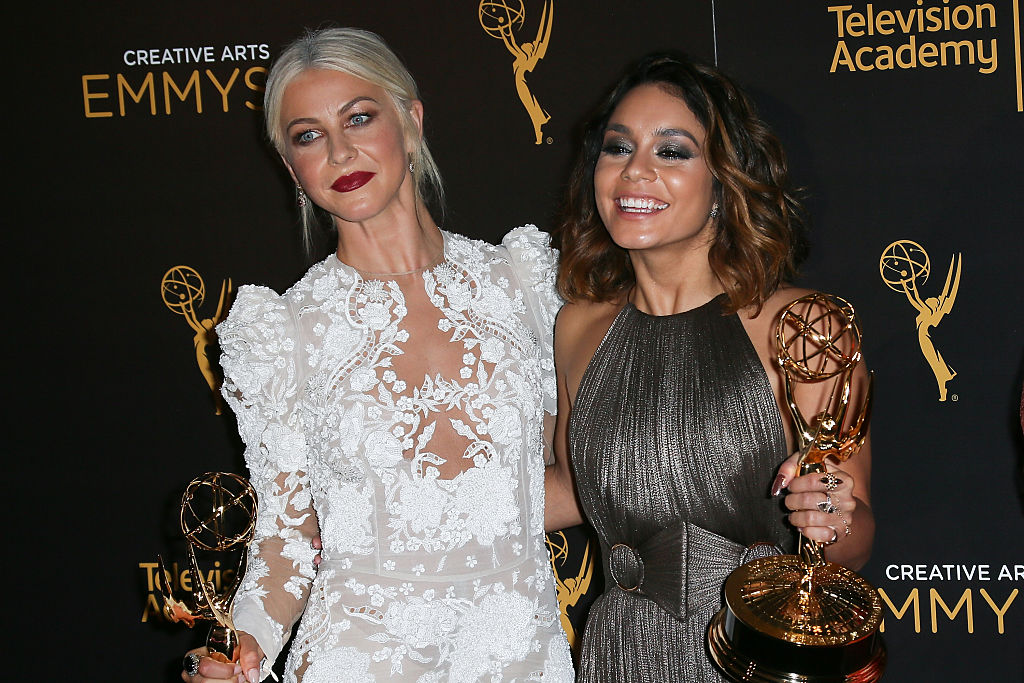 If winning an Emmy in sparkling dresses isn't a #friendshipgoal, then really, what is?! Again, it's likely impossible to get over the gorgeous flow of Hough's dress — the lace shows just the right amount of skin and the gown is floor-length, yet still airy. As always, Hough displayed an immaculately confident sense of style.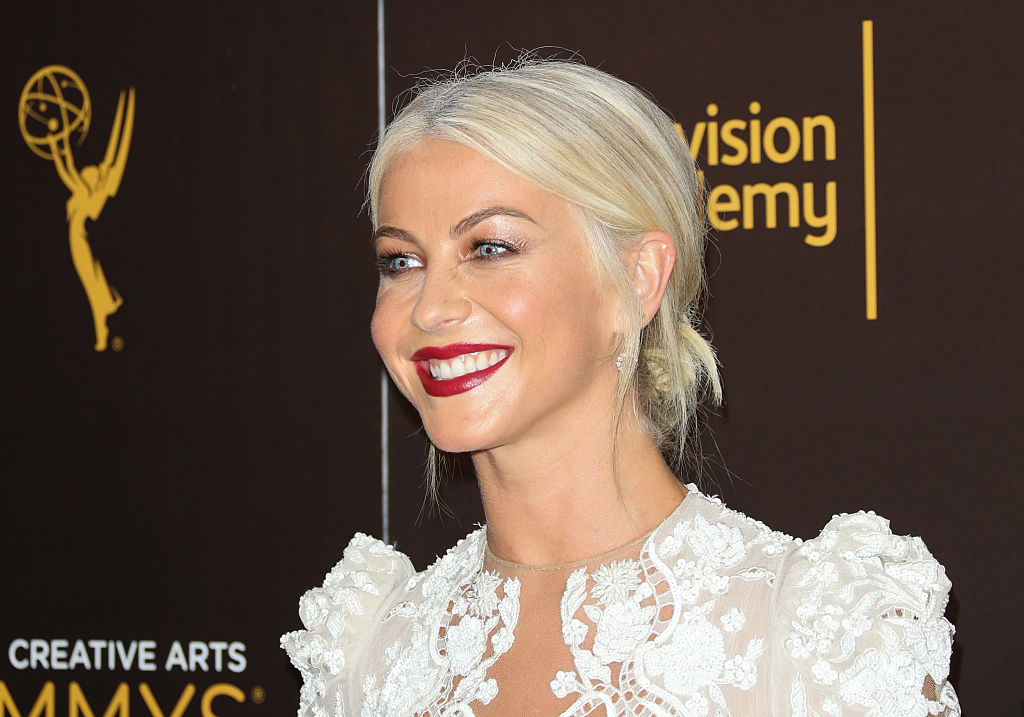 But really when it comes down to it, the best part of her outfit is how happy she looks wearing it!