Julianne Hough belts the theme from "Moana," which basically proves she could totally be a Disney Princess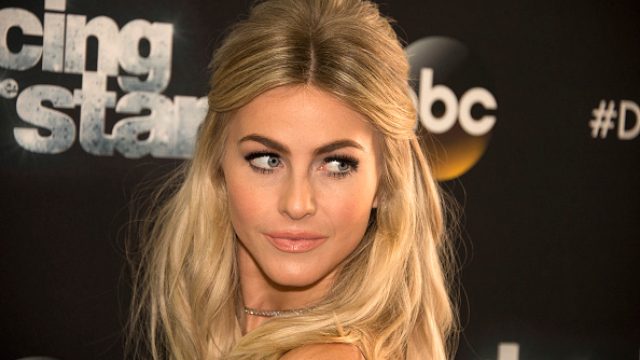 The singer slash actress slash dancer and all around Jill of all trades Julianne Hough was filmed singing a song from Disney's Moana, and we're ready to start a petition to make her an honorary Disney princess. Julianne Hough is no stranger to performing pieces from musicals, as she recently portrayed everybody's fav good girl turned bad, Sandy, in NBC's live version of Grease. But you also might know her from Dancing with the Stars…and now we're going to refer to her forever as a Disney Princess, because clearly, this was her calling all along.
An Instagram account that seems to aggregate videos of Julianne performing, shared this video of her belting out "How Far I'll Go", and we're just like…dang, girl.
She can sing, she can dance, her hair is VERY shiny — what more could you possibly ask for in a Disney Princess?
Julianne is currently performing with "Move Beyond," which is a touring dance slash singing show she does, and after watching this, we're ready to tour along with her and get a ticket ASAP. We've heard a time or two that Disney has some serious restrictions when it comes to who they'll allow to portray a Disney Princess, but we feel pretty certain Julianne would make the cut. So how about it, Disney gods? Feel like adding another princess to your pantheon? We know that makes literally zero sense, but we've got a really solid idea of who should be first on your list of women to call for the job.