Julianne Hough looks like a fairy goddess as the new face of Giorgio Beverly Hills's latest fragrance
In one of the latest partnerships between a lush beauty brand and a ridiculously good looking person, Julianne Hough is the Giorgio Beverly Hills ambassador for their newest fragrance Glam. In all the promotional images for the campaign Hough is a true beauty (although, when isn't she?!). The actress and Dancing with the Stars performer looks like fairy goddess with enviable glowing skin.
Now we have official photographic proof that when Hough isn't making hilarious Instagram posts detailing the struggles of maneuvering public bathrooms in a ball gown (as if public bathrooms aren't terrifying enough already), she is lounging in well-lit spaces with bright purple flowers.
https://www.instagram.com/p/BNX16FijG2X
In the past day, Hough shared the good news with her fans on Instagram! She even wrote a special message on her personal blog about the new partnership with Giorgio Beverly Hills and what perfume means to her.
But first, check out her skin's beautiful and possibly radioactive luminescence.
In her post on her personal blog, Hough described her excitement for the partnership with Giorgio Beverly Hills, and more specifically her connection to the scent Glam, writing:
"The notes of jasmine make me feel like I'm at home in nature and the hints of sandalwood and amber evokes my empowered side. It's strong and powerful but at the same time glamorous and beautiful. I believe it's important to feel connected to your distinct fragrance because not only does it say a statement about who you are, it can influence and inspire you from within."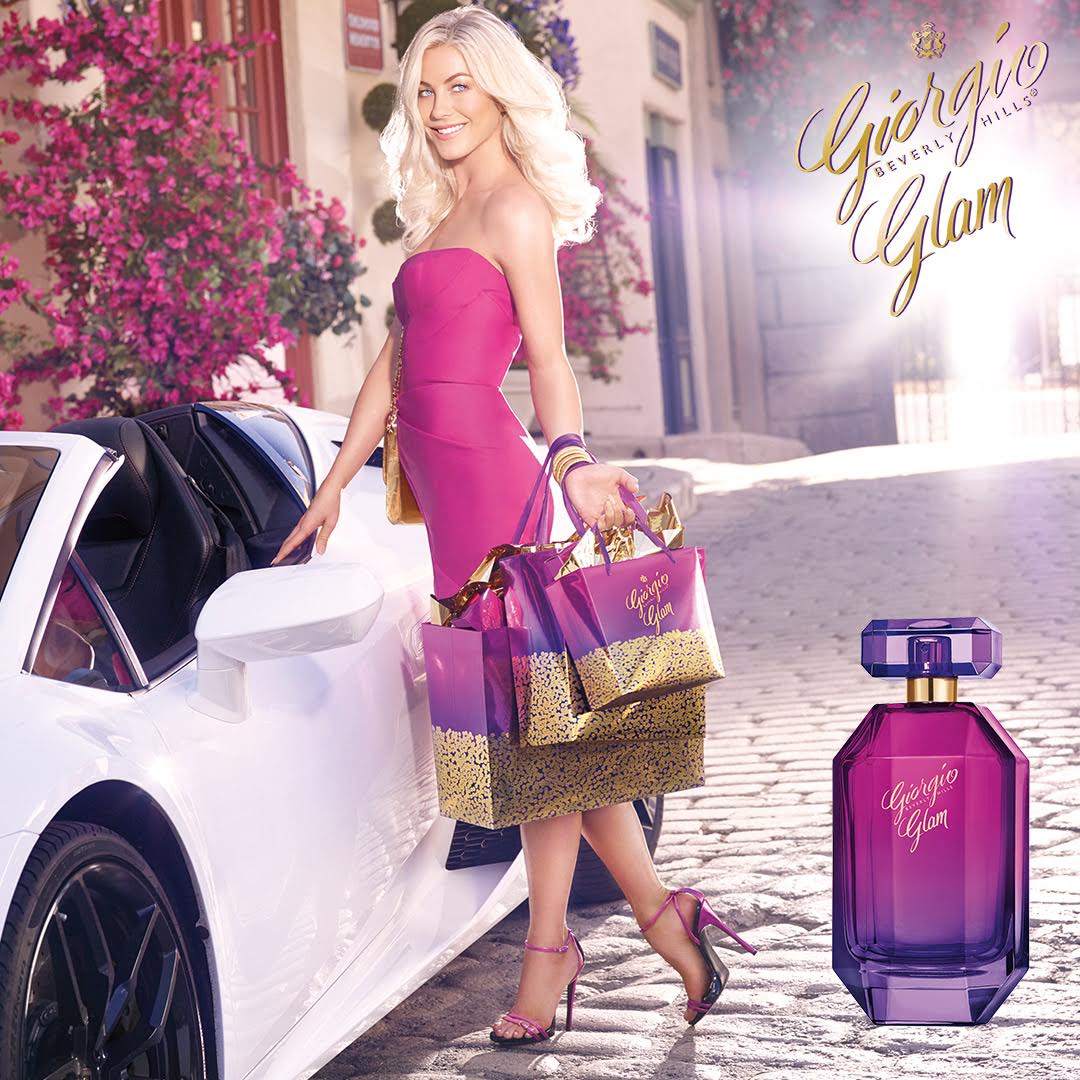 We'll take any perfume that transports us into the purple-tinted utopia of these images.