Julia Whelan's My Oxford Year reminds me that I can choose my future
Julia Whelan's My Oxford Year was the book for May in HG Book Club.
I dove into Julia Whelan's My Oxford Year prepared to ugly cry from what I knew of its premise: a young woman falls in love with her terminally-ill teaching assistant at the University of Oxford and is caught at a crossroads between her dreams and his love. While I did shed a few tears at their ill-fated romance, what really resonated with me was her outlook on her experience in the U.K. and her ability to decide what really mattered to her.
At the beginning of the novel, Ella Durran receives the Rhodes Scholarship and heads to the University of Oxford, embarking on her big adventure outside of the United States. While having Thanksgiving dinner with a friend and helping him decide between a cushy job in Washington D.C. or a passion project in India, she tells him to choose the latter, quoting a line from George Eliot's novel Middlemarch: 
"I will learn the cost of everything."
In other words, she tells him to weigh the costs of both opportunities and then decide which one is more valuable to him. In Ella's journey, her choices are a coveted position in politics and the opportunity to be in Oxford, chase after love, and study something outside of her realm of expertise. But as Ella says, "…we're going to lose it all anyway. There's no protection! There's only death! That's the cost!"
https://www.instagram.com/p/Bi5H-KjASj0
For most people, studying abroad is a requisite for the ultimate collegiate experience — an opportunity to globetrot with friends and transform into a cosmopolitan traveler within the span of just a few months — until the stark reality of responsibilities crashes down. I am someone who commuted to college — because, well, college is money — and lived at home for pretty much my entire life. Therefore, I didn't really know how to cook or do laundry, and rarely bought groceries. When I got the opportunity to study abroad in London, I honestly didn't know what to expect.
My experience abroad may not have been as dramatic as Ella's, but it was just as impactful for me. I was raised in a pretty sheltered household; getting into the best schools and earning the best grades trumped anything else.
London was an opportunity for me to step out of my comfort zone, to make my own choices and learn from them.
Whether it was something as trivial as deciding what to make for dinner or more substantial like deciding my own classes and budgeting my finances, the choice was up to me. It was liberating and empowering. As excited as I was to decide what country I should visit next, I was even more excited that the minutiae of my day-to-day belonged to me, and me alone. I quickly became familiar with all the cheap supermarkets (frugality was my friend), mastered the London Tube more easily than the New York City Subway, bargained at flea markets like an old pro, and found an optometrist.
In other words, I was #adulting in the true sense of the word, and up until that point, I hadn't realized the full potential of my ability to get things done.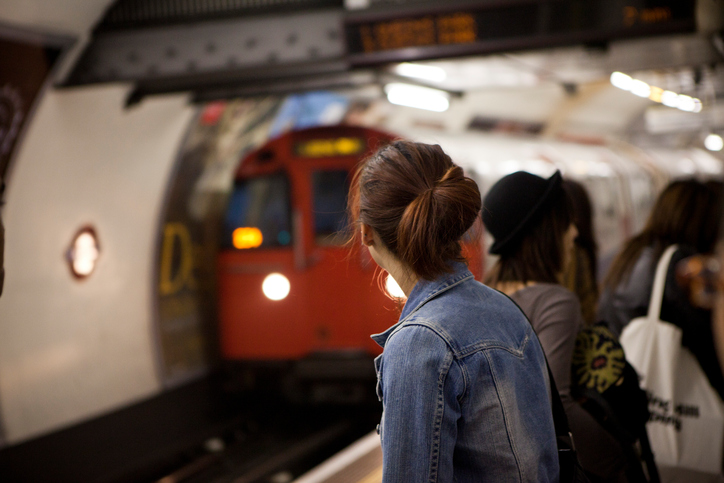 While Ella is reevaluating her dreams and whether they changed in light of her feelings for her teaching assistant, Jamie Davenport, she says:
"Maybe my dream of Oxford, the planning, the career building, the Rhodes, everything that went into getting me there was really about: just getting there. Maybe the City of Dreaming Spires — the foundational lifeblood of education in the Western world — wasn't itself the dream, but the entry point to something I could have never imagined, never seen until now. Love. Family. Connection. A life. And the freedom to decide, on my own terms, what I want to do, what I'm going to do with my calling.
To be clear, she is not settling for a man. Rather, her lifelong dream of being in the U.K., her desire to be part of something completely outside the expectations of her character, creates the opportunity for a romance that combines her personal aspirations and her dormant desire to fall in love. She forms an important, deep connection.
Much like Ella, I'd always wanted to go to London. I fell wholeheartedly in love with the culture and the history. I felt so deeply at home because I'd patched one together in the few months I was there.
London was a conduit for my strength in character; it allowed me to explore who I am separately from my close-knit family. I could test my limits and challenge my tolerance for change.
It's been a few years since my semester abroad, and while I'm still paying off student loans (including loans I took out for the trip), its literal cost pales in comparison to the lessons I've gleaned from the experience. It gave me the opportunity to carefully mine the liminal space between being a wide-eyed college student who thinks the world is at her feet and an adult navigating a world that sees her as a millennial stereotype.
I'd be foolish to think that we can act on impulse alone and discount the financial obstacles of pursuing our passions, but My Oxford Year is an excellent reminder that life is short, so we must make every choice count.