Julia Stiles just got married in a "shotgun wedding" ceremony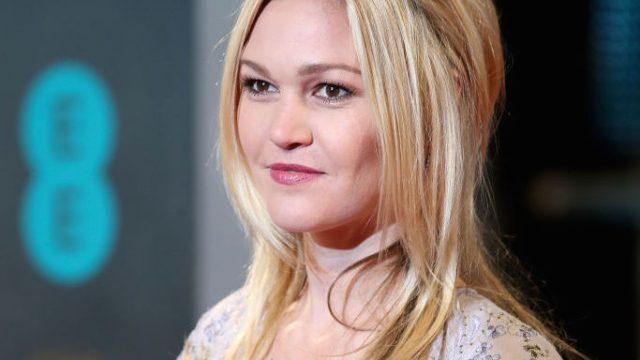 Shotgun wedding, anyone? Today, Julia Stiles posted an Instagram alerting fans that she and Preston J. Cook were married, shotgun-style, this past weekend. The accompanying photo shows Cook's wedding ring-clad hand holding Stiles' growing baby bump, and yes, we are getting teary-eyed.
According to E! News, Stiles and Cook had an intimate ceremony, with only two friends present to serve as witnesses. From the photo, it looks like the wedding party celebrated on the beach at sunset. And Stiles tagged the photo in Seattle, Washington.
The couple has been engaged since Christmas 2015, and we learned of Stiles pregnancy in June when she confirmed that the rumors were true via People.
Stiles shared her first baby bump selfie back in August. Of course, everyone in the comments (us included) gushed about how cute she looked.
The 10 Things I Hate About You actress met her cameraman husband while shooting 2015's Blackway, a drama in which Stiles enlists Anthony Hopkins and Alexander Ludwig's characters to help her track down a cop, played by Ray Liotta, who attacked her.
The movie may have been dark and dramatic, but her romance with Cook was quite the opposite.
Ultimately, we're so happy for Stiles and Cook. Their private wedding proves that sometimes simple and intimate is the way to go when it comes to celebrating love. We can't wait to meet baby Stiles-Cook, and we have feeling they will be happy to know, later in life, that they were able to attend mom and dad's nuptials.