Queen Julia Roberts reenacted her entire film career in under 10 minutes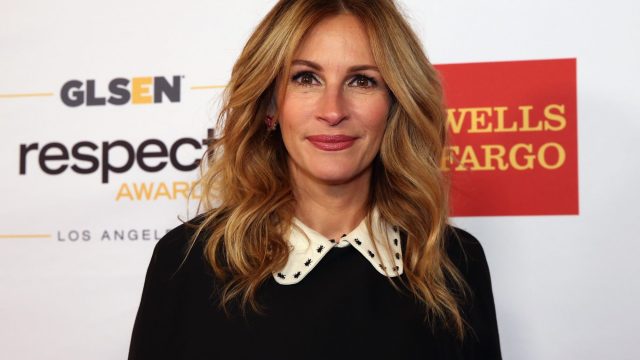 Julia Roberts just accomplished a pretty amazing feat, especially for an actress with such a seemingly endless resume. It might not seem possible, but Queen Roberts reenacted her entire film career in under 10 minutes, and our lives have been forever changed. Can someone get the Guinness World Records on the phone? We think we have something here.
Roberts appeared on The Late Late Show with James Corden, and the two of them embarked on a journey through Julia Roberts's film history — armed with a few wigs and a green screen, of course. The two jumped, ran, and acted their way through literally every Roberts movie in just nine minutes and 30 seconds.
And honestly, Roberts and Corden nailed every single one. Their Erin Brockovich portrayal was pretty uncanny.
Wait a minute — is that actual George Clooney in their Oceans 11 and Oceans 12 remake? It must be, judging by those babies, tequila, and coffee!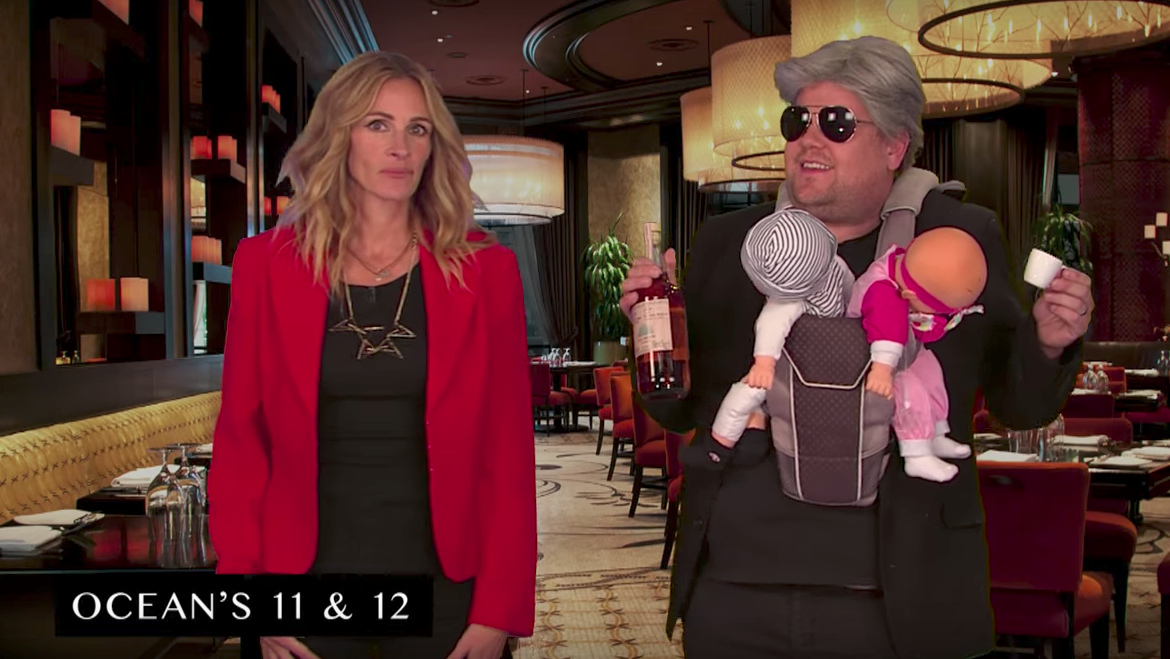 And we'd like to point out that the special effects were truly remarkable.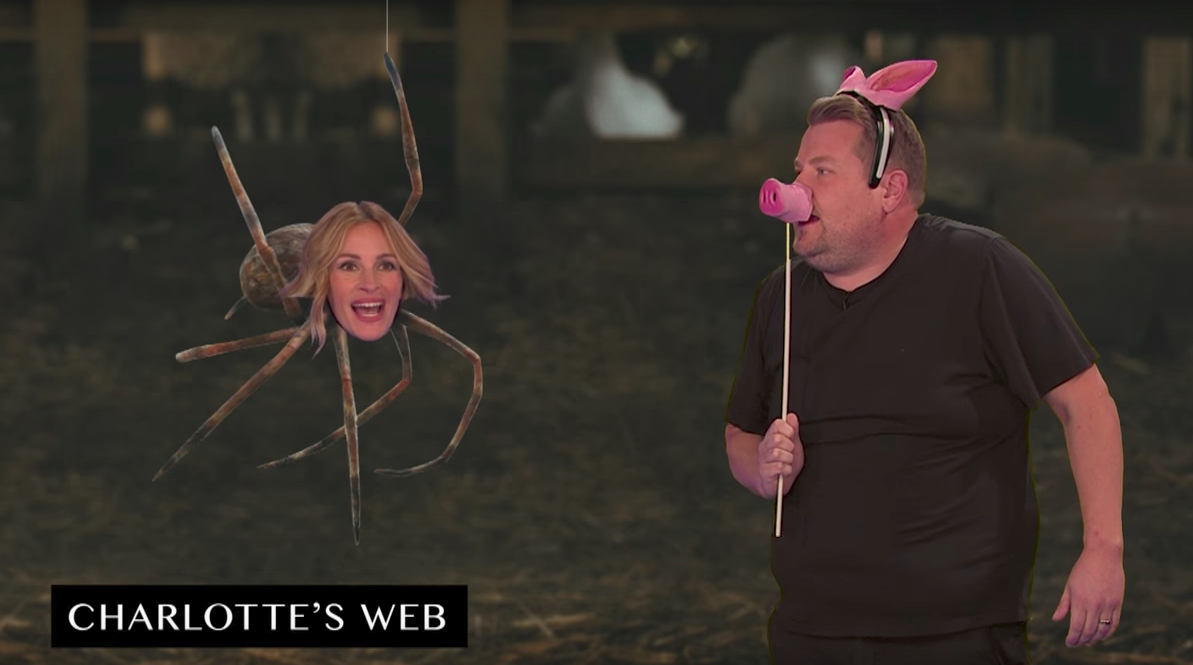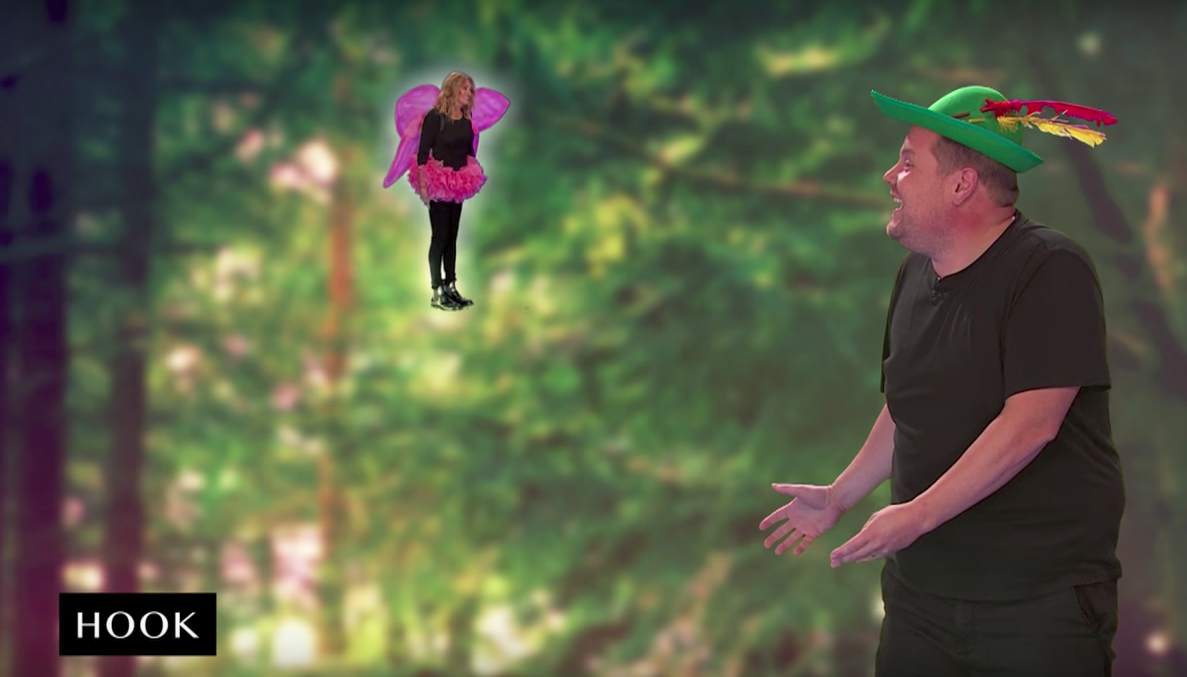 Roberts and Corden even took a quick five seconds to promote Roberts's newest film, Wonder, which will hit theaters everywhere November 17th.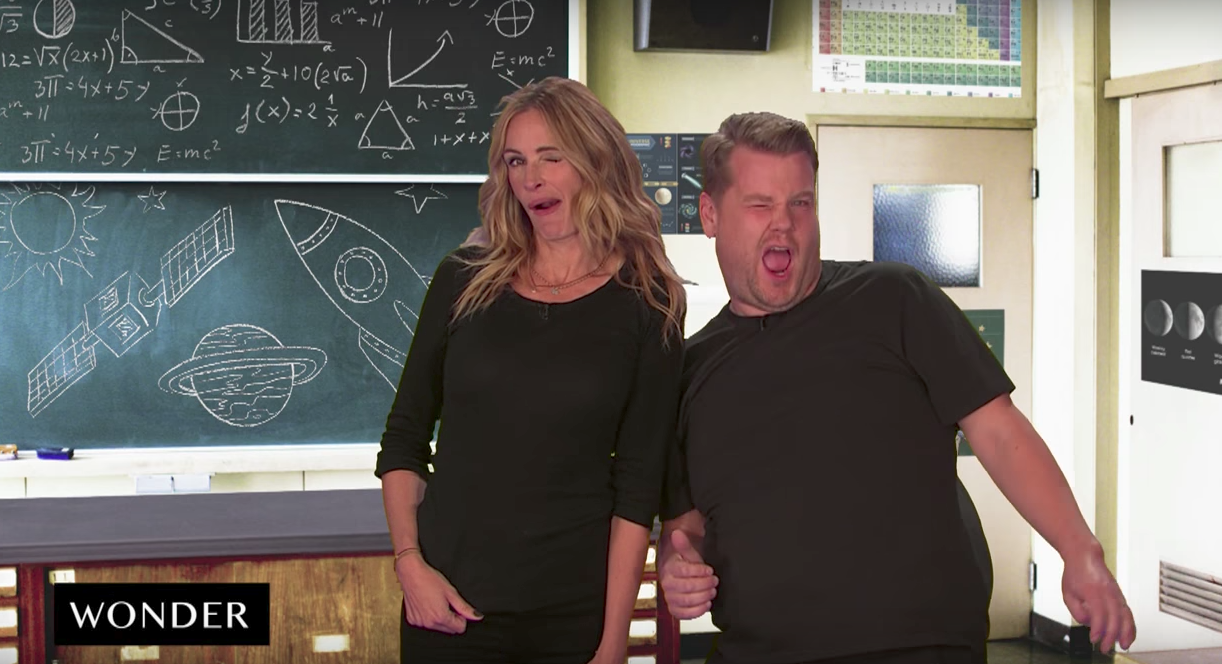 Check out the full mini marathon below. Is that the sweet scent of Oscar nominations we're smelling, or…?
https://www.youtube.com/watch?v=GtBcWxjioiM?feature=oembed
We're going to need that My Best Friend's Wedding duet on our Spotify ASAP, please.
Like we said, we didn't think it was possible for Roberts to recap her entire career, but thank goodness James Corden proved us wrong. Bow down to Queen Julia, for she has truly mastered the art of acting for the big screen (and the green screen)!