Never forget when Julia Roberts slayed in an oversized suit at the 1990 Golden Globe Awards
In terms of red carpet actresses in pants, Julia Roberts WON EVERYTHING when she attended the 47th Annual Golden Globe Awards in 1990.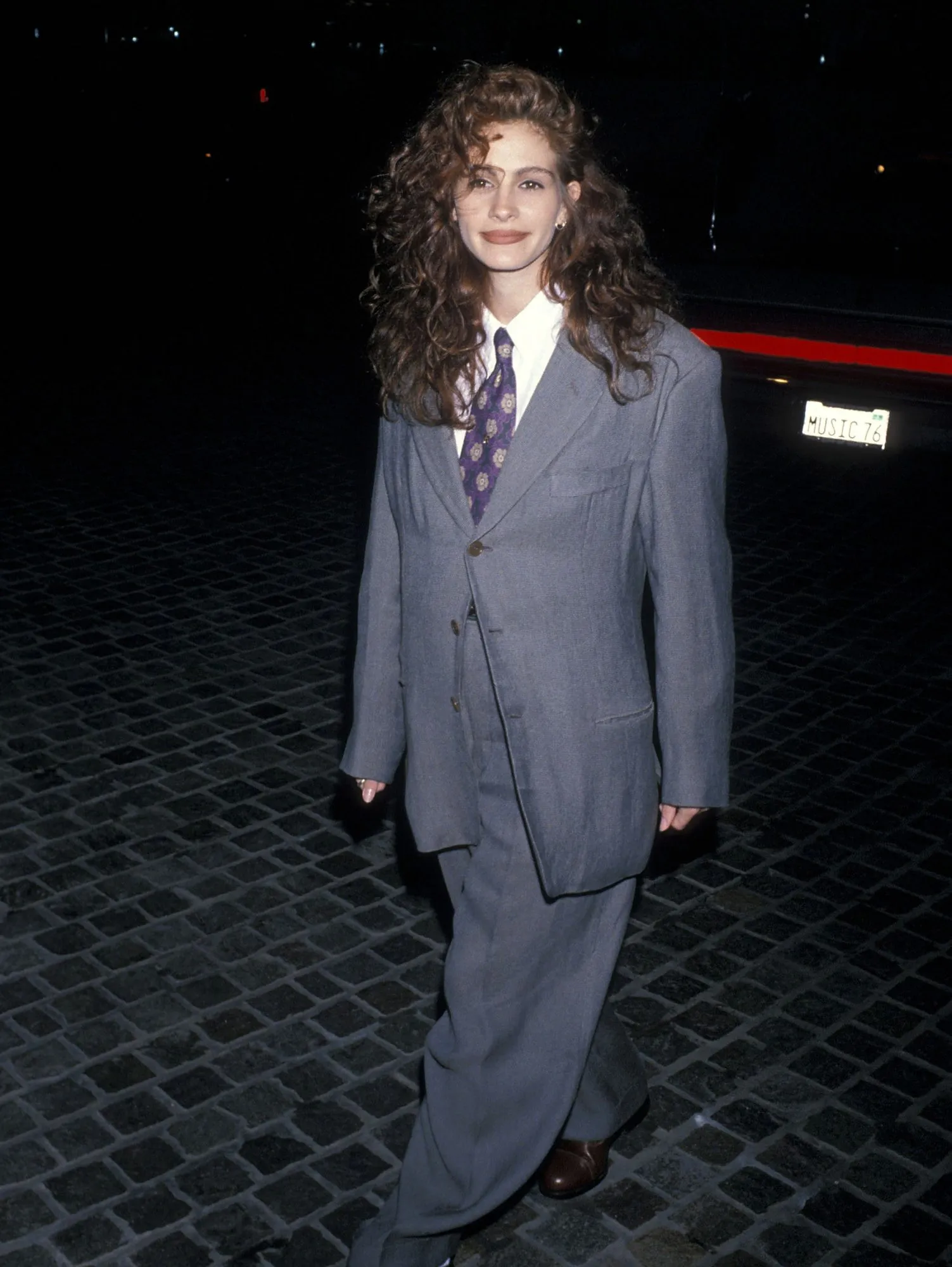 Against the suit's grey hue, her gorgeous complexion and cascading red curls were a freaking vision.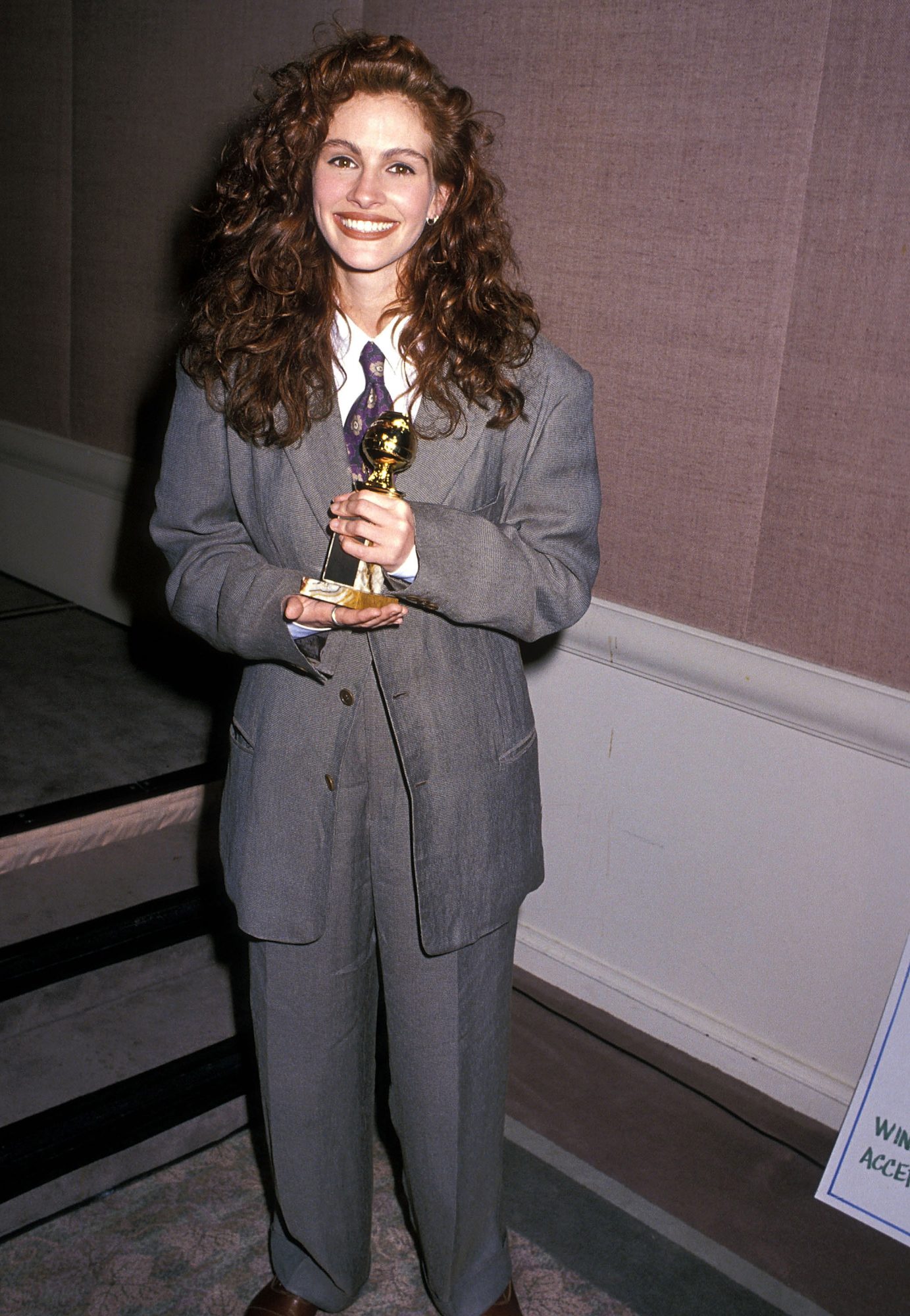 "I had a very whimsical sense of style," Roberts told InStyle in 2014. "I clearly didn't care what anybody thought about it."
But turns out everyone loved it, and still does.
Her acceptance speech that night remains one of the greatest, humblest, most endearing of all time.
https://www.youtube.com/watch?v=R8ayAH8Ih2I?feature=oembed
We find it mildly ironic that her next huge hit was Pretty Woman, in which her character wears only the sexiest/most revealing/feminine clothes. She followed that up with Erin Brockovich , in which, same.
Leave it to someone as independent and unique as Julia Roberts to make a gender-bending fashion choice for one of the most glamorous events in Hollywood. She still holds the prize for forward-thinking with that get-up.