Julia Roberts's kids found out she was "People's" Most Beautiful Woman from the school library
After 26 years, Julia Roberts is still the Most Beautiful Woman in the World. Our favorite pretty woman has claimed the honor for the fifth time…but somehow forgot to tell her children. While speaking to Extra's Mario Lopez, Roberts said her kids discovered her People's Most Beautiful Woman status in their school library. We imagine that would be a strange conversation to have.
And Roberts went on to explain the hilarious encounter between herself and her three children.
"Mom, we saw this magazine and this is what it said," she said, while attempting to imitate her kids' less than enthused reaction.
Notting Hill director Richard Curtis, who was also present for the interview, quickly chimed in, asking, "Did they take it as a fact, like, 'America was found in 1776, you're the most beautiful woman in the world — why didn't you tell us?'"
To which Roberts responded,
"If they didn't take it as a fact, it's a fact now. It's part of the legend."
Julia was just 23 when she first appeared on the cover of the World's Most Beautiful issue in 1991. The year before, she had skyrocketed to instant fame when she starred in the smash romantic comedy Pretty Woman.
Quite a bit has changed since then, but the now mother of three and self-described "soccer mom" says she feels "better than ever before" and is very flattered for the honor.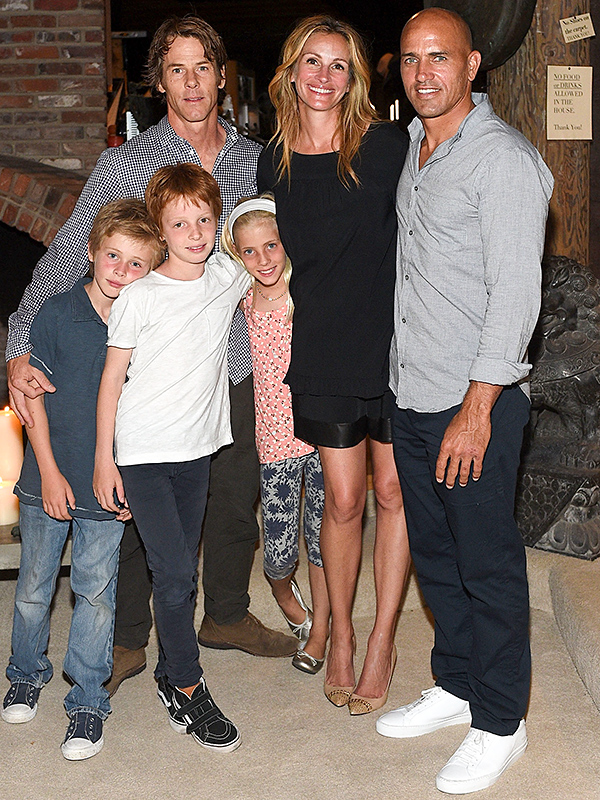 Like most celebrities, Roberts and husband Danny Moder say they've always tried to keep their kids out of the spotlight and give them a life as "normal" as possible.
"We try to protect our kids," she told USA Today back in 2013. "We just want to have our family life and not have that intruded upon."
And we totally get it. But if our mom was the most beautiful woman in the world, we'd definitely want to know!