"People" just named this year's Most Beautiful Woman, and we're totally on board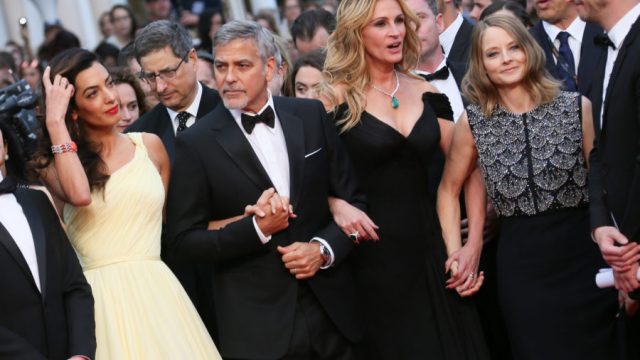 Her radiant smile has been making headlines since the '90s, so it should come as no surprise that Julia Roberts won the Most Beautiful Woman title, thanks to People. Even better, her win this year is pretty historical. Roberts joined the five-timers club this year, having gotten the title five times earlier.
The first was in 1991, when she was only 23. After that, she graced the cover in 2000, 2005, and 2010. We've just got a sneaking suspicion that this won't be her last time in the running, either. Even though she's not making as many movies as she did a decade or two ago, she's still actively working on a bunch of different projects. For one, she provided her voice for the brand new Smurfs film that came out this month.
Back in 1991, she was still enjoying the publicity from monster hit Pretty Woman. She was also taking on roles in classic movies like Hook.
As we all know, a ton of great and memorable roles happened since. (We mean, we watch My Best Friend's Wedding every single time it airs on television.)
So, how does Roberts feel about the win?
"I'm very flattered," Roberts said in regards to her fifth time in the spot.
Since it's been 26 years since her first cover, People made sure to ask the actress and mom about where she sees herself in the next 26 years.
"Seventy-five," she said with a laugh. "If I can just grow gracefully-ish old and watch my kids grow up and realize their dreams, and find their person in life, and hopefully have a family and little creatures for Danny [Moder] and I to spoil, that's what the winter of life is supposed to be about."
Sounds pretty good to us! No matter what, we know that Julia Roberts has a future filled with even more success.