Julia Roberts revealed why she doesn't do rom-coms anymore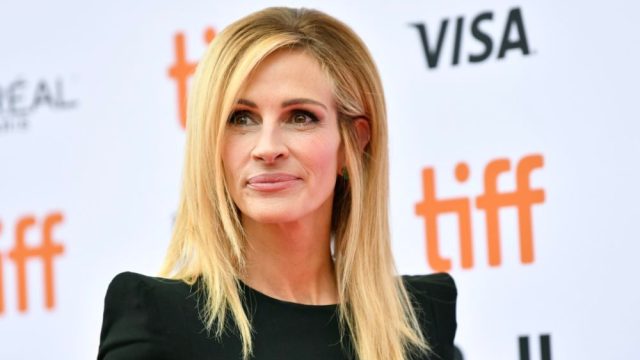 We're not ashamed to admit that we love a good romantic comedy. But it seems Julia Roberts, who herself has starred in some of our all-time favorites, doesn't plan to do another one any time soon.
In an October 21st interview with Entertainment Tonight, the Pretty Woman (and My Best Friend's Wedding, and Notting Hill, and Runaway Bride) actress said, "There came a point in my career where people thought I had turned on romantic comedies, which—I love them, I love to be in them, I love to watch them. But sometimes, they just don't work at a certain point of life experience."
She added, "It's not about age, it's just about what people know that you know," she said, motioning to her head.
Roberts seemed to be referring to the wisdom and life experience that comes with age…which admittedly would make a lot of typical rom-com hijinks harder to believe. However, she said she'd considering playing "the parents of the people that are rom-com-ing."
As much as we love Roberts, we're gonna have to agree to disagree on this one. Some of our favorite movies in the genre entail mature people screwing up, just like the rest of us do. (It's Complicated, anyone?)
Now, if you'll excuse us, we'll be pouring one out for the Pretty Woman sequel that will probably never happen.