Julia Louis-Dreyfus opened up about the sexism she experienced at SNL in the '80s
It's one of the most legendary sketch comedy series of all time, but Saturday Night Live has been plagued with accusations of sexism for years. Women writers and comics have shed light on the show's often-sexist history behind the scenes at 30 Rock. One such former cast member, actress Julia Louis-Dreyfus, recently opened up about the sexism she experienced during her three-year run on the show in the early 1980s.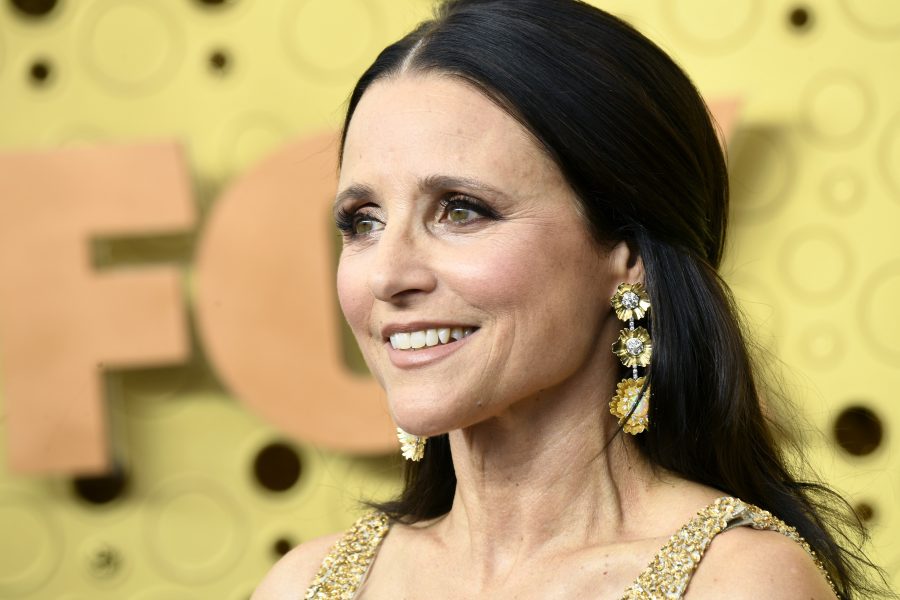 As reported by USA Today, the Veep star touched on her time on SNL in a conversation with Stephen Colbert on Saturday, December 7th, at a fundraiser for Montclair Film, a New Jersey-based film and arts organization founded by the late-night host's wife, Evelyn Colbert.
https://www.instagram.com/p/B5y3MsxnOUU
Louis-Dreyfus, who was in her early twenties at the time of her SNL debut, said that on top of the sexism, she was also surprised by what she believed to be excessive drug use going on behind the scenes. She told Colbert that her naivety led her to believe that some people just had "a lot of energy."
She said her time on SNL made her decide that she "wasn't going to do anymore of this show-business crap unless it was fun."
https://www.instagram.com/p/B5y7P8eHURY
Though she didn't go into specifics about the sexism she experienced, in a 2013 interview, Louis-Dreyfus shared similar feelings, revealing that her time on SNL was "miserable." However, her SNL stint did lead to her meeting Seinfeld co-creator Larry David.
Of course, after meeting David, she would go on to become one of the breakout stars on his show and one of the most celebrated comedic actors in history. Though we are sad to hear about Louis-Dreyfrus's negative experience on SNL, we applaud her for speaking out and hope that the culture there has changed in the years since she left the show.