We need to talk about Jules's potty training consultant on "Real Housewives of New York"
On the latest episode of Real Housewives of New York, most of us were introduced to a professional "potty training consultant," for the first time – and she (Samantha Allen of NYC Potty Training) promised to work miracles and potty train Jules's daughter, two-year-old Rio, in two days flat.
Jules admittedly had a difficult time training her son, Jagger, and was eager to try other options: "I potty trained Jagger by myself and that was a disaster…But she says after 48 hours, Rio will be trained and I kind of believe her, so I'm going with it."
The hitch? The steep price tag – Allen charges $2,000 for 48 hours of her potty training services. Yet Allen promised that not only would Rio be potty trained, but guaranteed zero accidents moving forward. Say what?
48 hours to fully potty train with no accidents afterward?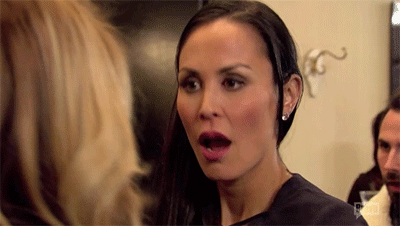 We're listening.
But, for the all important question… did it actually work? Jules's blog on Bravotv.com has the answer:
"Mom fails and judgments aside, with the help of Samantha Allen, the potty whisperer, Rio was potty trained in two days flat, never another diaper, pull-up or accident during the day or night! I mean, say what you will about hiring a professional potty trainer but that is impressive! We all had fun with the process and definitely some laughs along the way."
So Jules outsourced the potty training this time, and to great success. We have to admit, it does sound pretty impressive. What's your secret sauce, Samantha Allen?