Here's a sign that the Juicy tracksuit may be making a comeback
2014 was the beginning of the end of Juicy Couture as we knew it: Velour tracksuits fell out of style, stores were shuttered, and Kohl's started stocking them. But now the brand that defined the fashion of the mid 2000s is getting an unlikely second wind, for none other than Mila Kunis is producing a TV show based on Juicy's founders.
Fashion-focused TV is always fun to watch (see: the runaway success of shows like America's Next Top Model and Gossip Girl), and it's actually a team of Gossip Girl producers who, along with Kunis, are bringing Juicy founders Pamela Skaist-Levy and Gela Nash-Taylor's biography The Glitter Plan to TV life. The show version is currently going by the much less flashy name Made in LA, and is being pitched to Freeform (ex-ABC Family) as a half-hour comedy about building a fashion line from scratch.
The Glitter Plan traces Skaist-Levy and Nash-Taylor's retail beginnings, as well as the beginning of the Juicy Couture empire — which they started in Nash-Taylor's apartment with $200 in their names. While we're not sure how much Made in LA will pull directly from the Juicy founders' origin story, the news has us nostalgic already. And if you held onto your tracksuit(s) of yore, we have a feeling you'll be dusting them off sooner than you might've thought.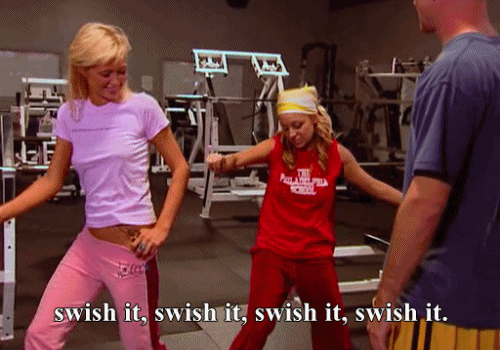 Related reading:
5 things Juicy Couture contributed to the world
How Mila Kunis became queen of the earth, our hearts
Image courtesy of Paramount Pictures, 20th Television.