Dig out your pink velour tracksuit, because Juicy Couture just launched a makeup line
Today's beauty news calls for a special occasion outfit, so dust off your hot pink Juicy Couture tracksuit and listen up. The beloved fashion brand is launching a limited-edition makeup line called the Juicy Couture Color Collection, according to Bustle. And yes, it will make you say, "That's hot," just like Paris Hilton did back in the early 2000s.
Even though Juicy has been in the beauty game for quite some time—hello, they've made some of the most iconic perfumes and body lotions on the market—it's exciting to see the brand expand into color cosmetics. The makeup line will include lipsticks, eyeliners, glosses, palettes, and more.
The new products were inspired by Juicy Couture's newest fragrance, Oui.
https://www.instagram.com/p/Bm1O6SbjUEE
While the collection doesn't officially launch until October 1st, you can already pre-order a few pieces on the Macy's website. You'll see two main products on the page: a lipstick and an eyeshadow and highlighter palette. Prices for those products are $18 and $38, respectively.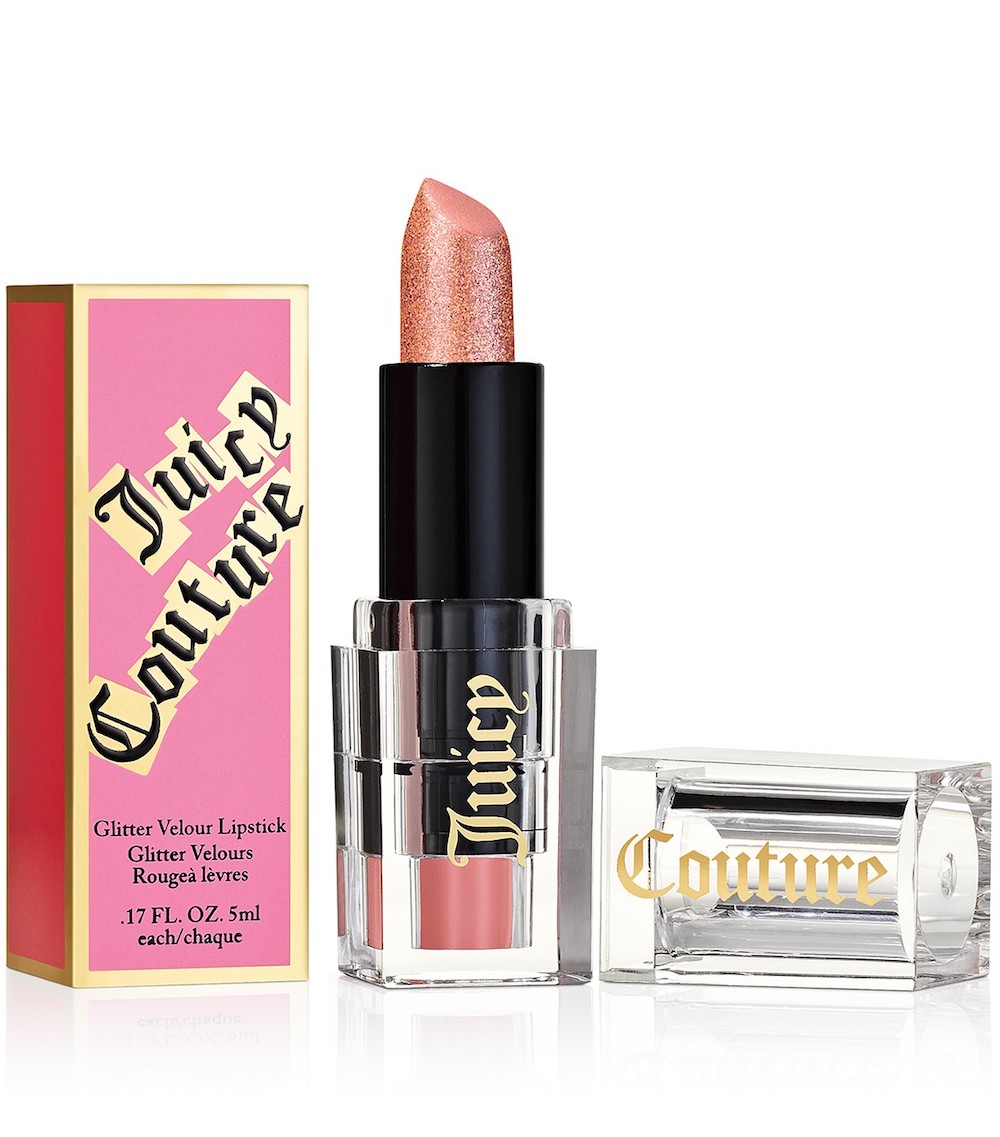 Did you catch the name of this lipstick? It appears to be subtle nod to Juicy Couture's famous velour tracksuits, or at least that's what we'd like to think. You can choose from five different shades, ranging from purple to pink to nude—there's a little something for everyone. The lipsticks have cheeky names, too, like Not Your Babe, Girls Stuff, and Ripped and Zipped (although that last one is a bit much).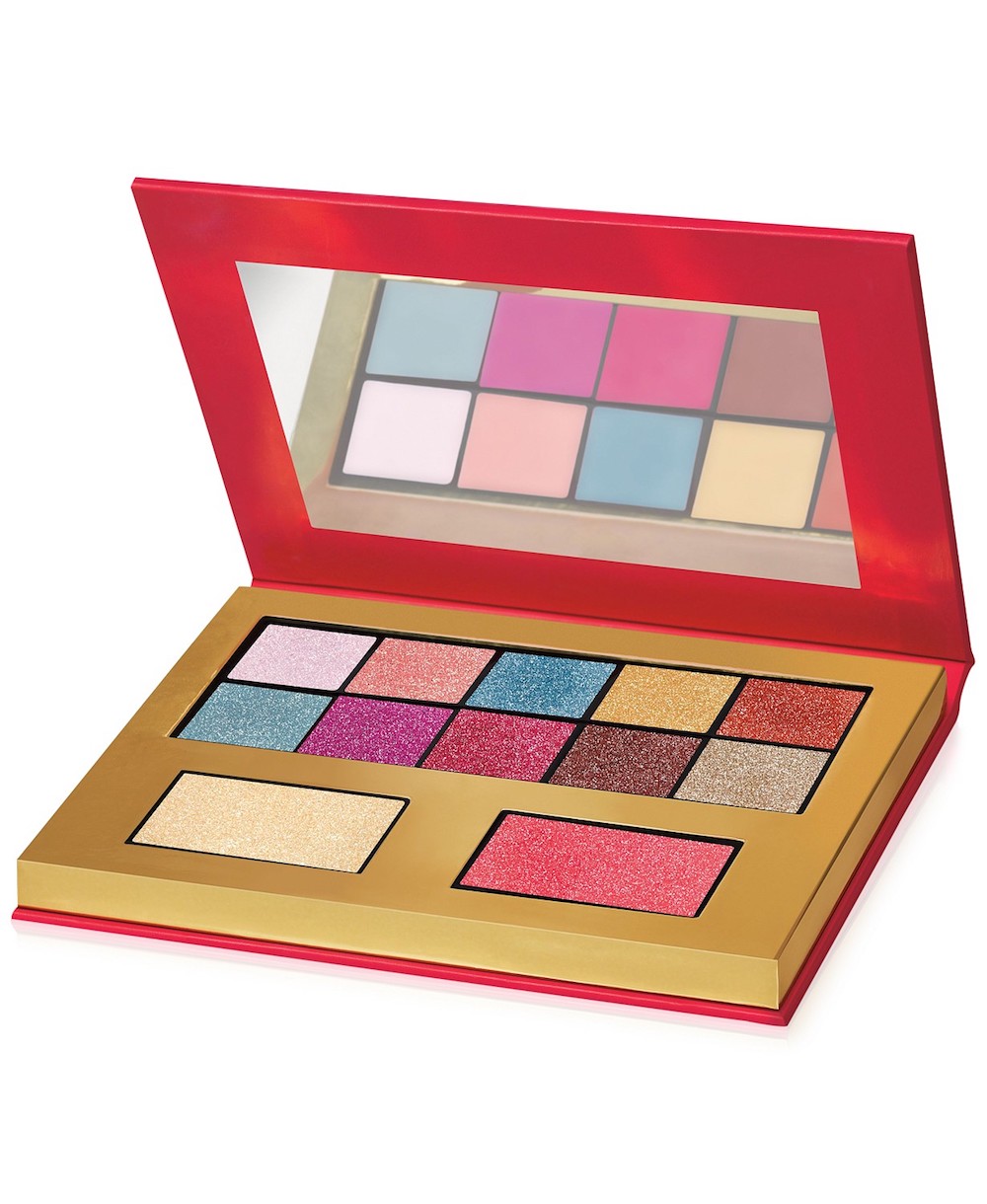 This eye and highlighter palette includes 10 shimmer eyeshadows, and each color is electrifying. There's a range of neon pinks, bright blues, and sultry browns. As for the cheek products, there's a blush that comes in Juicy's signature pink hue and a champagne-colored highlighter. With this palette, you'll most definitely get that frosty makeup lewk that was popular in the early aughts.
We did some extra digging and found that you can already preview some of the collection's other products. There's a liquid liner, a millennial pink lip gloss, and a sparkly gold lip and eye topper.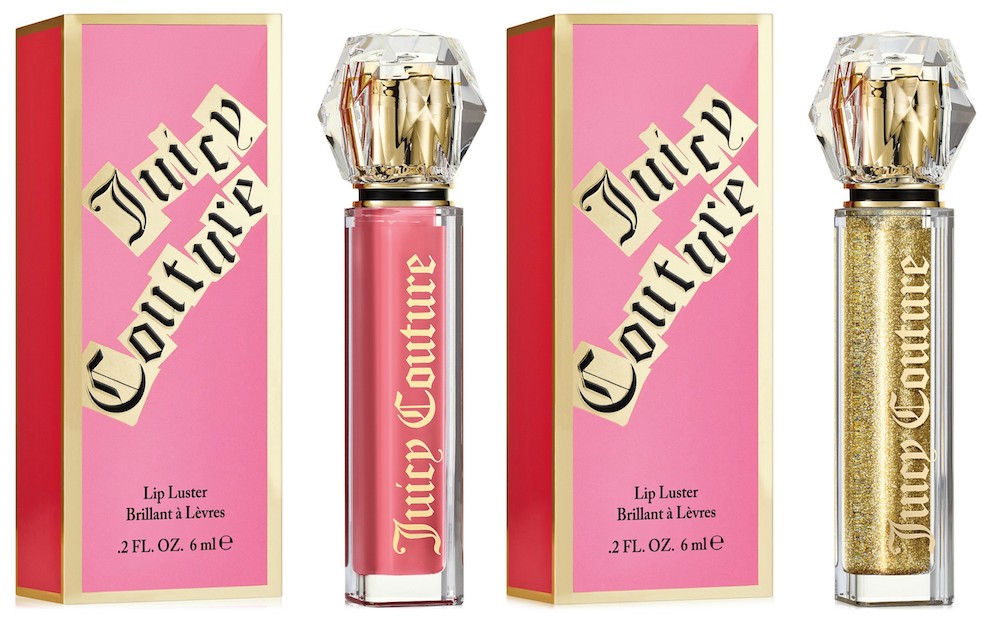 Aside from this nostalgic makeup collection, let's not forget that Juicy's tracksuits have also made a resurgence. Back in February, the brand announced they would be sold at Urban Outfitters, and it debuted a glam collection during the fall 2018 preview at New York Fashion Week.
https://www.instagram.com/p/Be9Bsw-jgoB
Head on over to Macy's on October 1st so you can make these glorious beauty products yours. In the meantime, go ahead and call your besties on your Motorola Razor flip phone so they can enjoy the news.