Judy Greer's "War for the Planet of the Apes" motion-capture kiss scene was hilariously awkward to film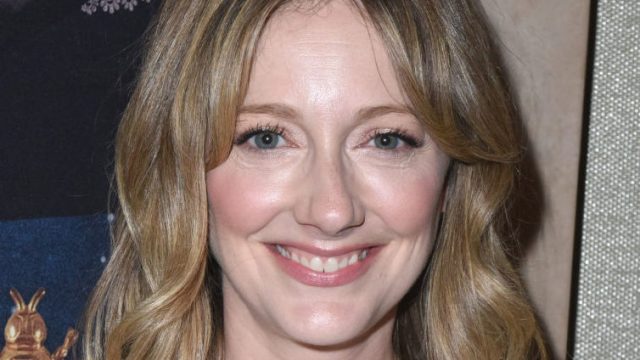 War for the Planet of the Apes swept the box office this weekend. But there was one scene in particular that actress Judy Greer said was a bit challenging to film.
In the movie, Greer plays Cornelia, an ape married to a fellow primate named Caesar, played by Andy Serkis. Though their characters were developed for the big screen using CGI magic, the actors used motion-capture suits to act as the monkeys.
"We have these helmets on that have these little cameras that reach out and capture your facial expressions, which is how they then put the ape face over yours, Judy Greer told People.
Greer said a benefit of the suits is that it makes getting ready to shoot particularly easy — all you have to do it suit up and hit the set.
"It takes, like, 15 minutes and then you have to go to set and start working, Greer said.
Cool, right?
https://www.youtube.com/watch?v=ZlMPo4TOAMk?feature=oembed
Well, according to Greer, these full-body suits have accompanying dangling cameras in front of their faces that make it particularly uncomfortable to film certain more intimate scenes.
Let's just say kissing while navigating the garb and camera led to some funny moments.
"There's a lot of camera banging, and you're having an emotional moment," she said.
Greer said in addition to the physical discomfort of the situation, she had to take a minute to reflect on the absurdity of the situation while in the moment. Greer has admitted she's no stranger to the art of kissing celebrities, case in point the amazing highlight reel of her onscreen kisses created by Conan O'Brien. However, this one may have been her weirdest.
"Your cameras are hitting each other, and then I have a split second in my brain in the pack part where I'm like, 'I'm pretending to be an ape right now … kissing my ape husband.' Like, what's happening? she said.
Her hard work paid off. According to Variety, the film raked in more than $56 million, beating out Spider-Man: Homecoming. (Though comparatively, 2014's Dawn of the Planet of the Apes reigns supreme, bringing in a $72.6 million opening weekend.)
We're looking forward to checking out all of the action (and awkward kiss scenes) in theaters.